It is easy to start several programs with keyboard shortcuts under all Microsoft Windows desktop and server operating systems!



Command example to start several programs via keyboard shortcut!

1. start QTP as always

2. Define the command to start several programs


PS:
Here we have MS Edge open with a blank page and at the same time the free writing program WordPad and the popular text editor NotePad  



runX:

"C:\Program Files (x86)\Microsoft\Edge\Application\msedge.exe" about: blank 

notepad.exe

wordpad.exe

3. Select the button and click the Add button 

(

... see Image-1 Point 1 to 3

)

So, if you now press Windows + A, all three programs are started with a single shortcut. Of course, you can also add other programs with one start a single key combination

(Image-1) Start several programs with one keyboard shortcuts!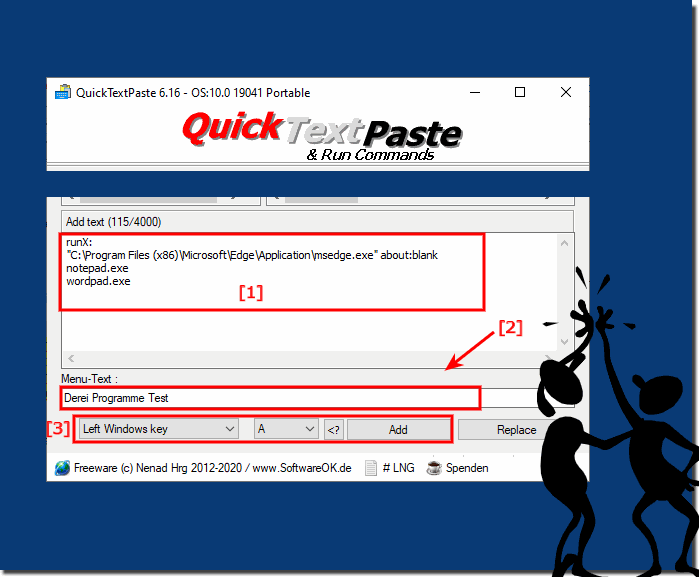 FAQ 43: Updated on: 11 January 2021 07:19