Sometimes you just want to know which registry settings are being changed by a program, under MS Windows 11, 10, ... or Server OS!

One of the favorite tools of Windows hackers and administrators is "ProcMon", this can be used to see which registry keys are being processed when any program changes settings in the registry on your Windows PC or deletes, reads, . .. or anything else.


Downloading, starting and using Process Monitor!



1. First thing you need to do is get a copy of "Proc Mon" from Sys Internals website:
►►  https://docs.microsoft.com/en-us/sysinternals/downloads/procmon

2. After unzip the zip folder  after the download
To do this: ►►  Compress and unzip the files under Windows 11!

3. Launch ProcMon.exe 

4. Once launched you can see one or more registry keys that have been modified

5. Right click on it and select the "Jump To..." option . .) in the context menu.

6. Then the registry editor is started and the key that was changed is opened

(... see Image-1 Point 1 to 3) 




(Image-1) Monitor registry changes on Windows!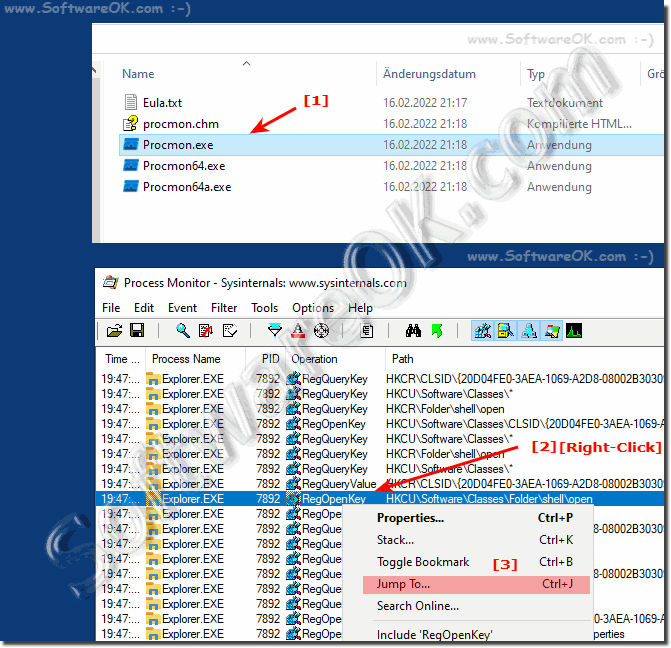 FAQ 10: Updated on: 20 July 2022 17:18