The solution is very easy to adjust the maximum memory under Windows, it works from Windows 7 and Windows 11, 10, 8.1!


Please run the command msconfig via the Windows command prompt [Windows + R] then click on the BOOT tab. Select the operating system (in this case Windows 8.1) then click Advanced options.

In the Windows Advanced options activate maximum memory and customize setting! PS: That stated in MB (mega bytes).

Now just waiting for OK and the system reboot!

After restarting Windows, only the preset memory is used, in this case, 4 Giga-Byte!
(... see Image-1)




(Image-1) Customize the maximum memory under Windows!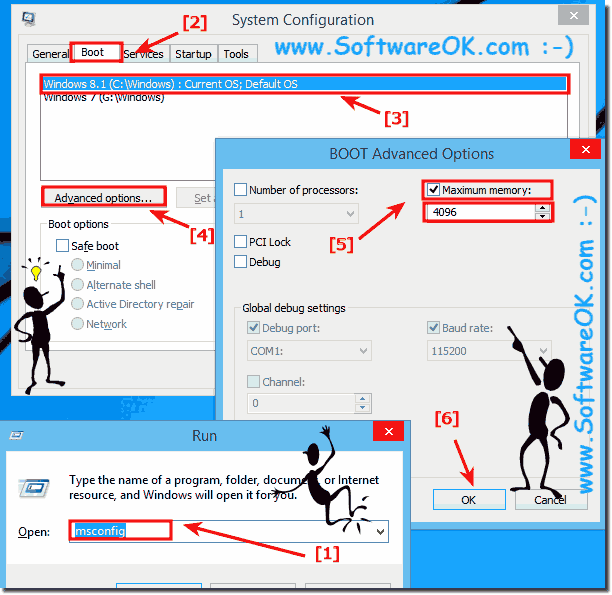 FAQ 12: Updated on: 15 September 2021 15:16