Progress indicator or progress bar is a graphic representation of the current status of a task that needs to be done!


As a rule, the progress indicators only appear on the computer if the task takes longer than 3 to 5 seconds. It is also very useful to estimate how long it will take to complete a task so that you know how long it will take. Modern progress bars are indicated by a visual graphic of a bar fill from left to right!

The latest progress indicators on Microsoft's Windows 10 also have information about average speed and a histogram! 

( ... see Image-1 )


Progress indicator in general!


There are progress indicators everywhere, in the navigation system, the tank filling, ... etc!




(Image-2) Example of progress display with status and histogram!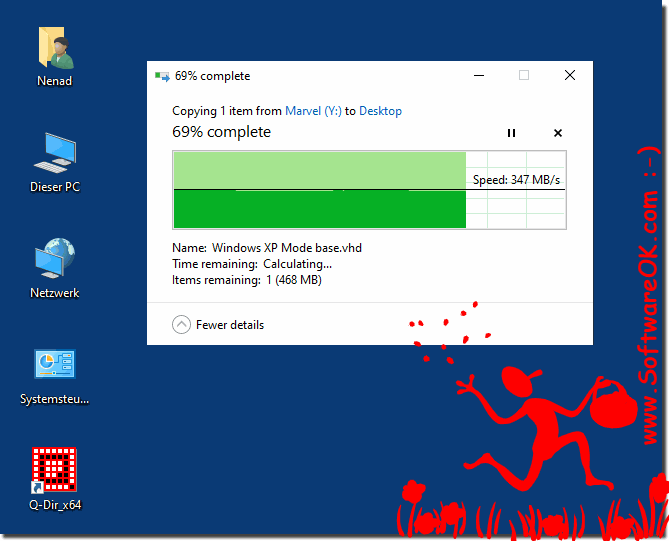 FAQ 215: Updated on: 26 September 2021 14:33