You can convert it to an ISO file with WinBin2Iso, then you can use any burning program without any problems.





Info:

WinBin2Iso converts BIN images to ISO images and is also suitable for files over 2 GB:

... click here

. From Windows 10, 8.1, 7 simply right-click on the ISO file in Explorer and let it burn!


Here are further tips on how to burn various image files:

How do I burn * .ISO, * .BIN, * .CUE, * .NRG, * .C2D, * .CCD on supernature-forum.de: ... click here
bin file game without cue burn file on emule-web.de: ... click here
   



(Image-1) How can I burn a BIN image file?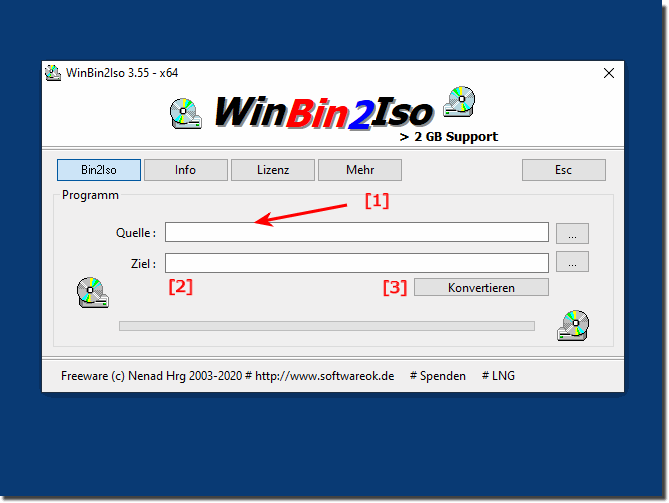 Info:

WinBin2ISO is a tiny freeware program that converts BIN CD images to ISO images. It's the first on the internet and free plus portable (which means it doesn't need to be installed), it works with files over 2GB too, and with Windows 7, Windows 8 and Windows 10. At just 135KB, this program is great small. I also like this program because the developer is very active and has a number of other programs on their website that they update regularly. The program works as expected and there really isn't much else to say.



FAQ 38: Updated on: 4 September 2023 10:10