The System File Protection (SFP) is the property or ability of the system to protect the system data!



Protection of system files is very important to counteract viruses, adware, Trojans, worms, spyware etc. and to prevent possible damage to the system.

The system prevents system files such as dll file from being deleted.

Try it out!

Delete example in your system directory ( "C:/Windows/System32/") the file "zipfldr.dll" ,
After a few seconds she is back. That was "System File Protection" ;)

As a rule, you should not rename the Windows system files, as this would impair the functioning of the Windows computer, nor should you move or delete them. 

See also: ► Hidden files and folders, as well as file name extensions in Windows Explorer




(Image-1) System in the file explorer Q-Dir!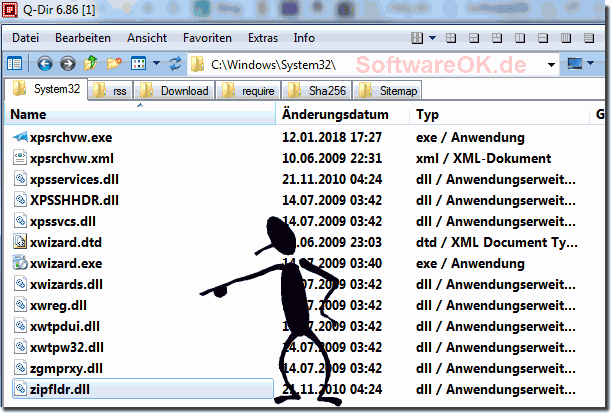 Helpful information from (c) Microsoft!

A Windows system file is any file on the Windows computer that is absolutely necessary to run Windows. System files are usually located in the Windows folder or in the Programs folder.

Windows system files are hidden by default. It is a good idea to keep system files hidden to prevent them from being accidentally changed or deleted. For information about how to view the system files, see Viewing Hidden Files.

Normally, Windows system files should not be renamed, moved, or deleted as this can affect the proper functioning of the computer. Even if changing a system file doesn't seem to have an immediate effect on your computer, the next time you start Windows or the next time you run a particular program, your computer may not work properly.



FAQ 62: Updated on: 4 September 2023 10:16