The turn of some of the Services is fairly simple for example to disables one of the automatic update!


1. Please start  msconfig (Windows + R)

2. And go to "Services" 

3. Simply deactivate the

"Service"

 

(... see Image-1 Point 1 to 5) 




(Image-1) Disable some Service via msconfig on Windows 11, 10, ...!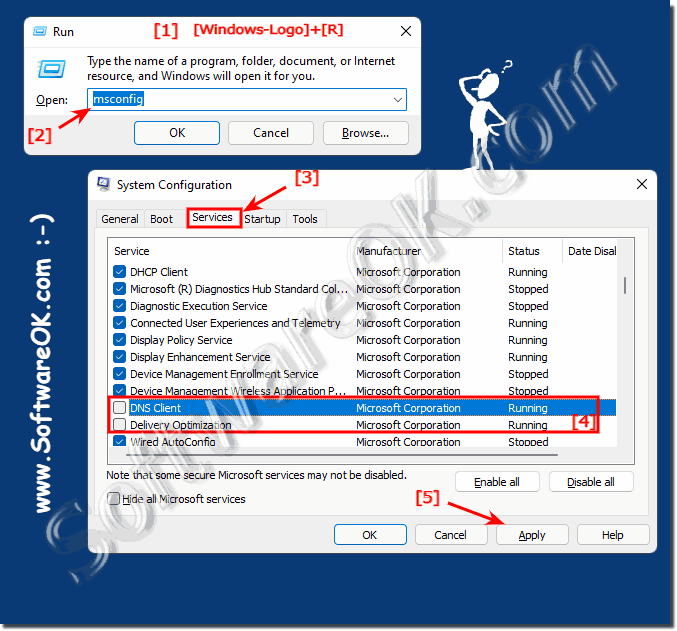 FAQ 64: Updated on: 8 August 2021 05:51