Cursor too fast in Windows 11, 10, ... etc., such as text editors or MS Office programs, can be annoying!


You can use the Keyboard option in the Control Panel. Click the Speed tab. You can set the cursor blink rate by moving the slider. (... see Image-1 Point 1 to 6) 




This works the same here, in the new Windows 11 and 10, as well as in Sieben and Microsoft's Windows Server 2022, 2019, ... ! There are several ways to customize the cursor and mouse. For example, you can swap the functions of the mouse buttons or make the mouse pointer more visible! Or make it disappear completely with the free tool so that you are not disturbed while typing! 






(Image-1) Too fast cursor in Windows text editors!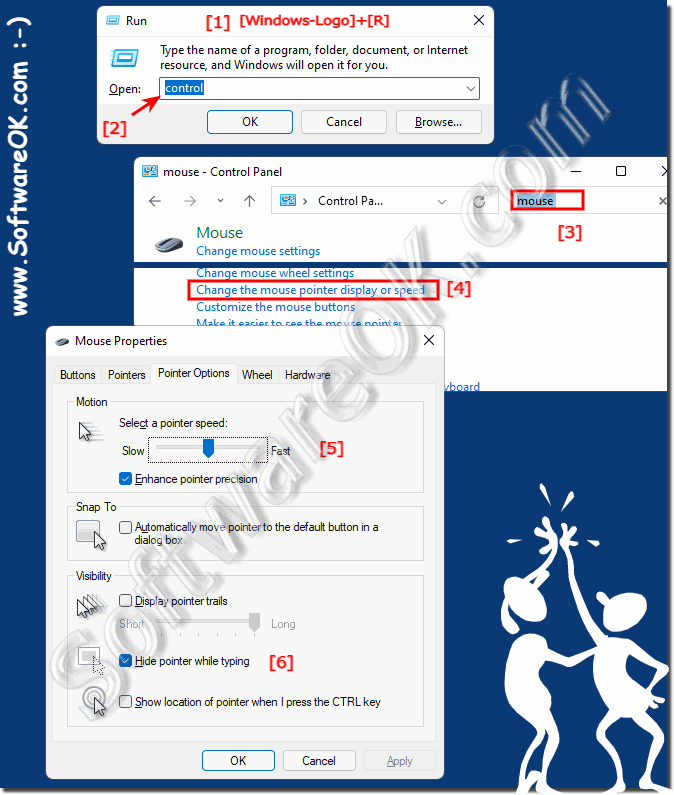 FAQ 65: Updated on: 8 August 2021 06:08