The solution is very simple to start the task manager under all MS Windows Desktop and Server operating systems!



Content:



1.) Simply start the task manager under all Windows!
The key combination Ctrl + Shift + Esc this very practical key combination works in all Windows operating systems, as long as you have a keyboard.




(Image-2) Start task manager under Windows 11, 10, ...!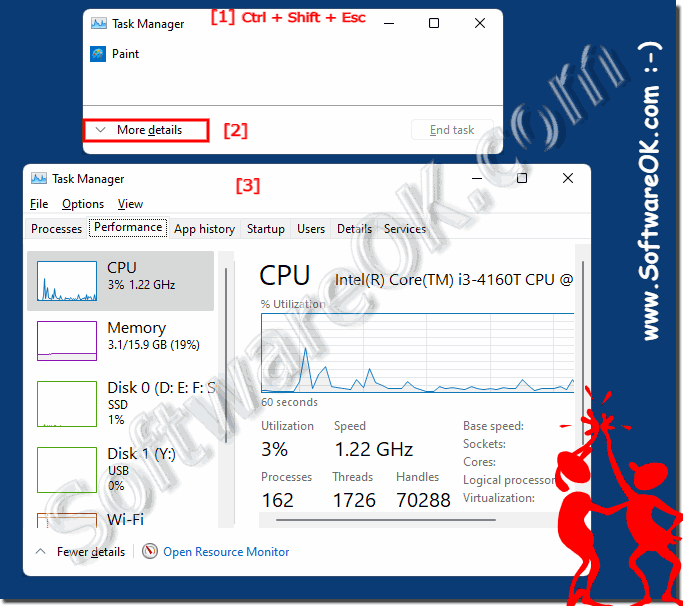 Info:

The Task Manager solution or instruction is not only written for Windows 11 or 10, if the Task Manager example images were made under Windows 11. You can use this solution for quickly starting the task manager without any problems and without hesitation on older versions of Microsoft's Windows operating systems, the task manager does not matter whether you use it on a Windows desktop computer at home, on a mobile tablet PC, Surface Pro / Go, or even use as an administrator in a server room on the server operating system!



2.) More tips on task managers on MS Windows operating systems!
But you can also start the task manager in other ways under Windows:
Helpful Windows task manager tips:
FAQ 79: Updated on: 4 September 2023 10:18