The solution to find AutoPlay Settings in Windows 11, 10, ... etc. and MS Server OS classic Control Panel!



1. Start Control Panel

2. Enter text "auto"

3. Select AutoPlay

4. In the Auto-Play list next to each type of media that you do not want to be asked about, click or tap Take no action, and don't forget to Save the settings via one click on Save Button.

(... see Image-1 Point 1 to 8) 





(Image-1) AutoPlay Settings on MS Windows OS Control Panel!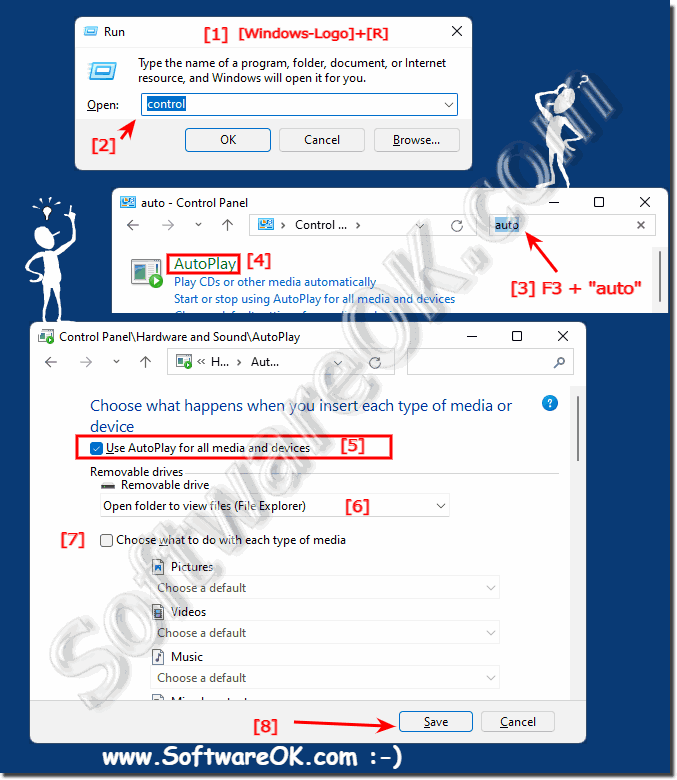 FAQ 81: Updated on: 4 September 2023 10:18