If a certificate is explicitly blocked by the issuer , it does not always have to be a virus or a hack!



It can be a simple error in recognizing the certificate, or a temporary problem in the certificate distributor  

Code Signing only shows that the software or / or application really comes from the right source (developer, software manufacturer). When downloading the software from the Internet, browsers display warnings if a publisher is unknown. With code signing, security warnings such as "Unknown publisher" are not displayed and the publisher is clearly displayed.

See also: ... wikipedia.org/wiki/Code_Signing




(Image-1) A certificate was explicitly blocked by the issuer!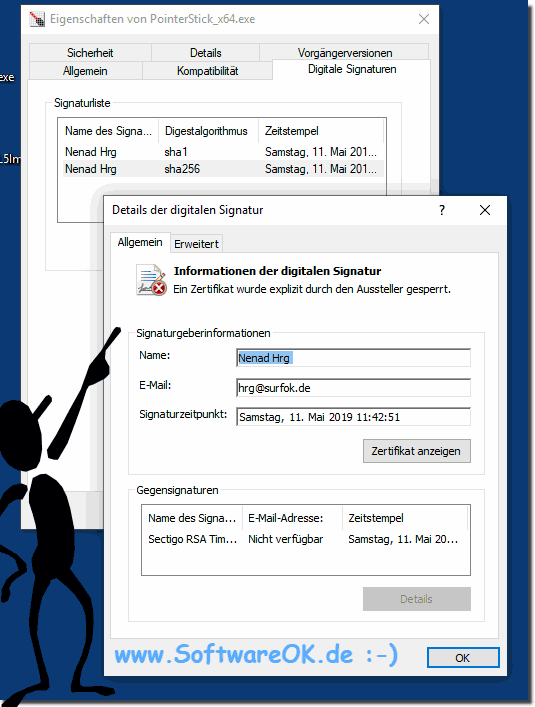 As you can see from the screenshot taken under Windows 10 above, it can hit anyone and on all versions of Microsoft's Windows operating systems, regardless of whether it is a Windows desktop, tablet, Surface Pro / Go, or even a server operating system.



FAQ 64: Updated on: 28 August 2023 07:06