The solution to use Windows 98 on Windows 10 in 2020 and 2021 via Virtual PC ergo VirtualBox!


Please Download and Install WM VirtualBox!

Download here: ... portable version on vbox.me or from directly download at Oracle ... VM VirtualBox!

On newest version, no more problems with VHDs, only the Guest-Additions doesn't works on Windows 10 But this is not a big problem.

In older versions comes up an error message when installing Windows 10 in the virtual environment, because the following SET options have incorrect settings:

For Windows 98!
Set the video memory from 16 MB to 64 MB
Set the memory (RAM) to 512 MB
Use hard drive
VDI and not VHD.
And the operating system version: "Other Windows"!

PS: With VHD, it was always at 96% or 97% error and "Error code: 0x8007045D". The hard disk should be best set to 60



(Image-1) Use Windows 98 on Windows 10 2020 and 2021!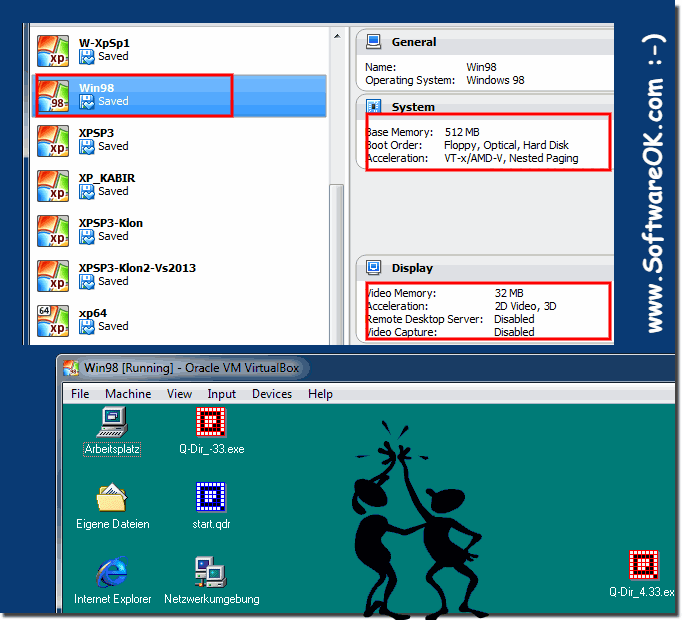 FAQ 70: Updated on: 28 August 2023 07:05