It is very rare that you have technical problems when writing under Windows 10. 8.1, ... or MS Server!


When using the free writing program for Windows 10  you can test it very well. If you have correctly restarted the Windows computer, please also check in the Windows device manager whether an error is displayed on the keyboard, and the keyboard repetition rate should also be checked!

Some Windows 10 users have reported a strange problem where their keyboard is typing the wrong characters. The problem is not strange as many users have incorrect country settings or the wrong keyboard layout on their new computers.


 


(Image-1) Update the keyboard driver in the device manager!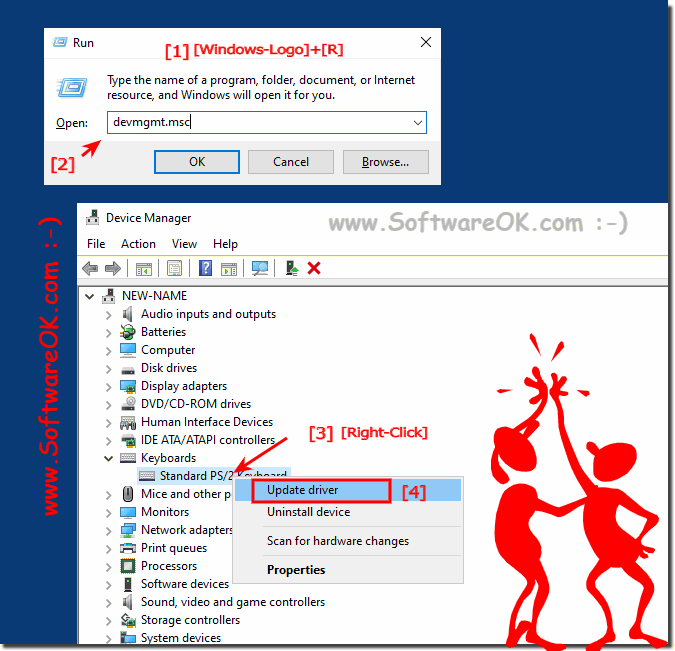 It is very important to troubleshoot malfunctioning or improperly configured keyboards when your keyboard stops working properly. There are many reasons why the keyboard is not working. You may also try using an external keyboard to solve the problem, just to make sure it's not your keyboard!




FAQ 80: Updated on: 10 December 2020 20:56