Not only at HP but also at Canon, Epson, ... there are scanner problems under Windows 10!





Info: This is a common problem, W10 removes the scanner driver at update!

However You can look for an appropriate scanner driver for Window 7 that will work on Windows 10. You can easily and safely use these scanner drivers also for all versions of Microsoft's Windows 10 operating systems, whether it's a Windows Desktop, Tablet, Surface Pro / Go, or even a server operating system.

 A correct Windows restart

is usually sufficient and it is back! 

Or see

Troubleshooting

: ... HP Laserjet III, 4, 5, Plus, Driver x64, x32, Windows 10!


This scanner is not there anymore Problem is often associated with WinScan2PDF and it affects the TWAIN and Windows WIA  interface and there is no scanner in the program.





(Picture-1) Scan the documents directly and save them as PDF!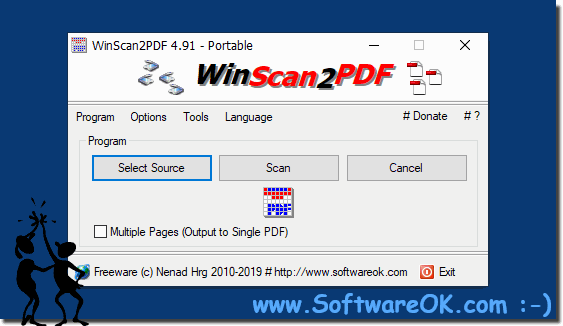 No WIA and Twain to Windows 10 Update, Brother Canon Epson Samsung Plustek Fujitsu HP Microtek Aibecy CHS CZUR Honeywell albasca Datalogic ADC!


FAQ 22: Updated on: 27 May 2020 18:10