It is quite easy to list user accounts via PowerShell with a small command that works under Windows 11, 10, ... and MS Server operating systems!


If you run the PowerShell command Get-LocalUser without parameters, you will immediately see all accounts. However, you can also use the parameters and get more information about the user account!




1.) Listing the users with PowerShell!
1. Start PowerShell

2. And run the  Get-LocalUser command

(... see Image-1 Point 1 to 3) 

To get more information about the user accounts, use the Get-LocalUser | Select * command



(Image-1) List user accounts via PowerShell in MS Windows OS!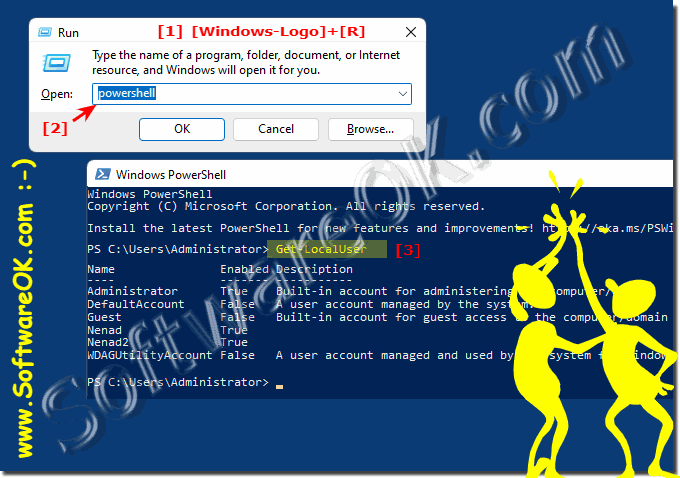 2.) Filter information on individual users!
Here is a simple example of the predefined account for managing the computer or the domain of the popular system administrator! 

Get-LocalUser -Name Administrator | Select * 

(... see Image-2 Point 1 to 3)

It is a not insignificant point in relation to data security to quickly see which authorizations your users have and which users are created on the system!



(Image-2) More information about individual user accounts via PowerShell!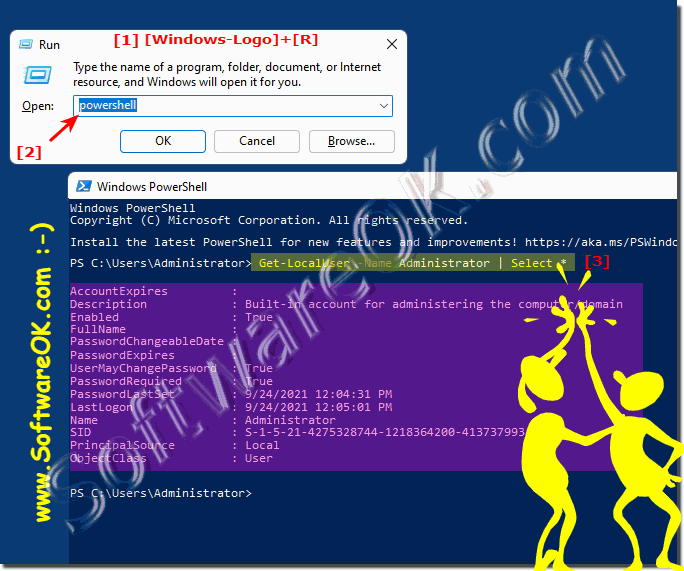 FAQ 4: Updated on: 1 October 2021 06:36