When you want to see Personal Files Folder in Windows 10 for current and / or of all users for example to make a backup to a USB Stick or HDD.



The default folder path location current user is shell:UsersFilesFolder to open all User Profiles Data please use the command shell:UserProfiles

Please start the MS - Explorer in Windows 10, for example via keyboard shortcut Windows-Logo + E and enter in the Address-Bar (Alt+D) the address shell:UsersFilesFolder and for all use shell:UserProfiles!

See also: Windows 10 libraries || Windows-10 Standard User to Gust-Account || Login to windows 10 without live id 



(Image-1) Open Personal Files Folder in Windows 10!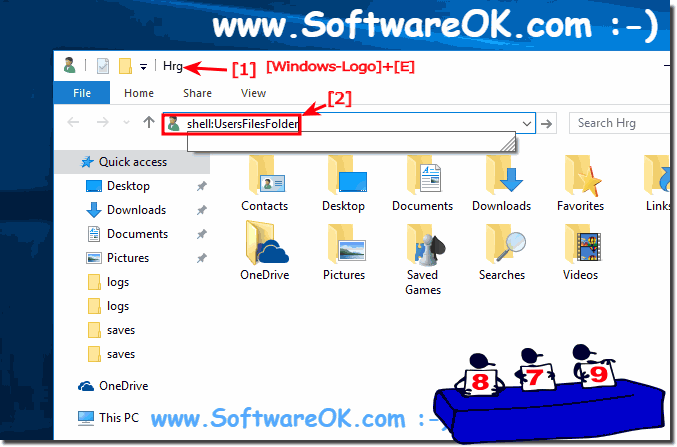 FAQ 112: Updated on: September 23th 2015 12:46