The solution is simple to change drive name in windows 10, this solution is also for Windows 8.1 and Windows 7!


Please start The MS-Explorer,  for Example via

Windows-Logo + E

keyboard shortcut. Please select  the Drive / Partition. Via right click open the Context Menu and select Rename.

See also: change drive letter in Windows 8.1 and 10 ||  recovery drive for Windows-8/10!

To personalize the Windows computer in this case change the volume name of the HDD in this example is the default name system, use your personal and individual name for the partition, the windows 10 can works whiteout problems if you change the label name.  



(Image-1) Rename Partition eg Drive on Windows 10!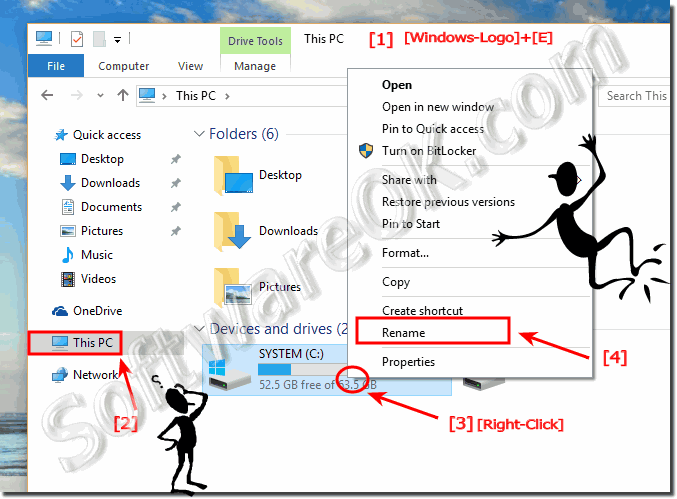 FAQ 118: Updated on: April 15th 2018 06:28