The solution is simple to find the Language and Region settings in Windows-10?


Enter in the search box Windows Logo +Q the text region and run the Region Settings! 

See also: ► change the language in Windows 10 ► Windows-10 change keyboard language settings!

In Windows 10 Region and Language settings, you can very easy change the format for the Windows-10 uses to display dates or for example times and currency plus measurements. If You want You can also customize the sorting order of text to match sorting or to regularize rules used in a specific country or region.



(Image-1) Region and Language Settings in Windows-10!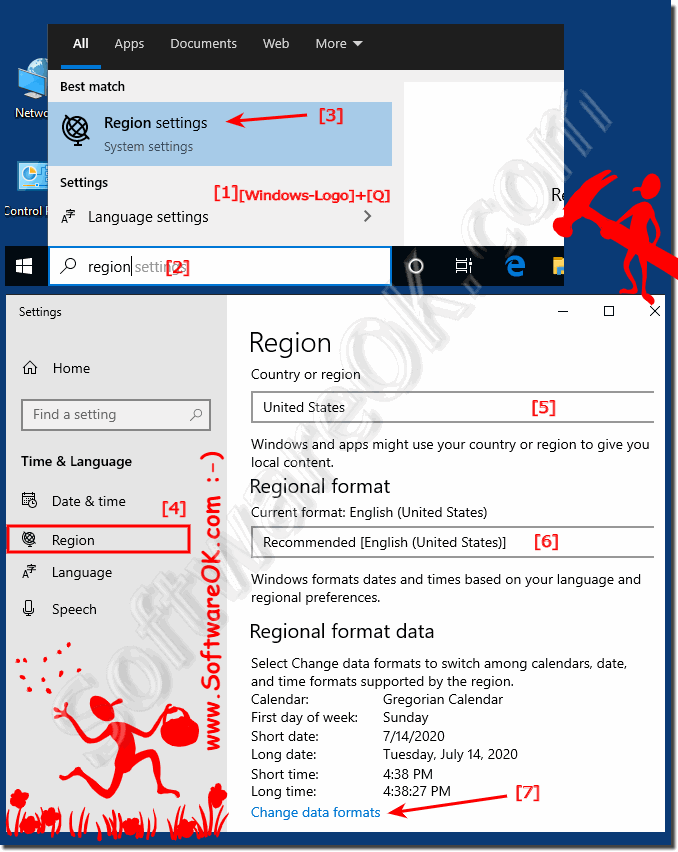 This solution to change Language and Region settings,  is also for : Windows 10 (Redstone 4 & 5) Pro, Enterprise, Home, Windows 8.1, Windows 8, Windows-Server 2016, 2012, 2008, Windows 7 Basic, Professional, Starter, Ultimate



Useful info (c) Microsoft!

When you pick regional and language settings for your computer, such as your standard input language or keyboard layout, you can apply those settings to special windows user account in windows called reserved accounts. Reserved accounts include the default user account and the system accounts. These accounts are described below.





FAQ 201: Updated on: October 6th 2017 21:11