From the NonCompressibleFiles program, there are no restrictions on the file size of not compressible and maximum compressible files!


However, there are limitations by the file system FAT, FAT32, NTFS, etc.

In NTFS, there is a theoretically maximum file size of 16 Exabyte, and on FAT 4 Gigabyte!  

E.G. On NTFS is the free disk space on the partition (volume) the limit for the file size :-)!



(Image-1) File size Limitations of non compressible file!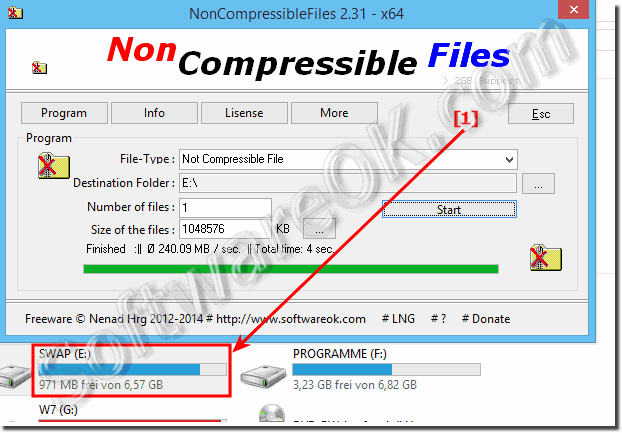 FAQ 3: Updated on: 4 April 2014 18:50