It is easy to activate the device search under Windows 10 / 11 and deactivate it if necessary!



Content:



1.) The device search option in Win 10 or Windows 11!
In Windows 10, please open the device search option, press the Windows logo + I button combo and enter the text "Device P" then click on Enable device Portal!

And customize the device search option according to your needs!



PS: However, this is only available in Windows 10 developer mode!





(Image-1) Enable and disable the device search!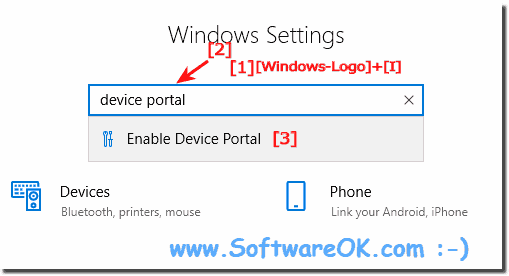 (Image-2) Enable and disable the device Portal in Developer Mode!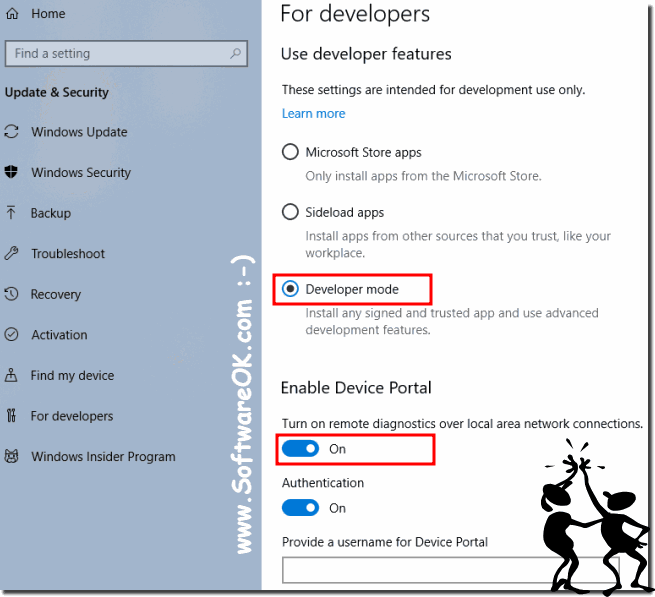 2.) More tips on devices, search and Co. on MS Windows OS!

The devices and associated device drivers, whether for peripherals or internal devices, are important, as is proper identification and installation. With regard to the stability of the operating system, it is all the more important to have it under control and to understand what you are doing here. Here you will find other more or less interesting tips that can help you. It is also important for system security on all Microsoft Windows desktop and server operating systems!








FAQ 239: Updated on: 16 June 2022 10:31