There is also a free drawing program on Windows 10/11 that has been available in Windows for ages!







You can search the MS Store for other free drawing programs, but sometimes the pre-installed drawing program is absolutely sufficient,

MS Paint is also easy to start

, it also has the basic functions to make a quick sketch or document a screenshot!



Contents:


1.) Start the free drawing program under Windows 10/11!
1. Press the key combination: Windows + Q

2. Enter the text "Paint"

3. And directly start the free drawing program under Windows 10/11! 

( ... see Image-1 Point 1 to 4 )

Optionally pin to the start or taskbar to have quick access to the free drawing program under Windows on Windows tablets!



(Image-1) The free Drawing Application on Windows 11 ort 10!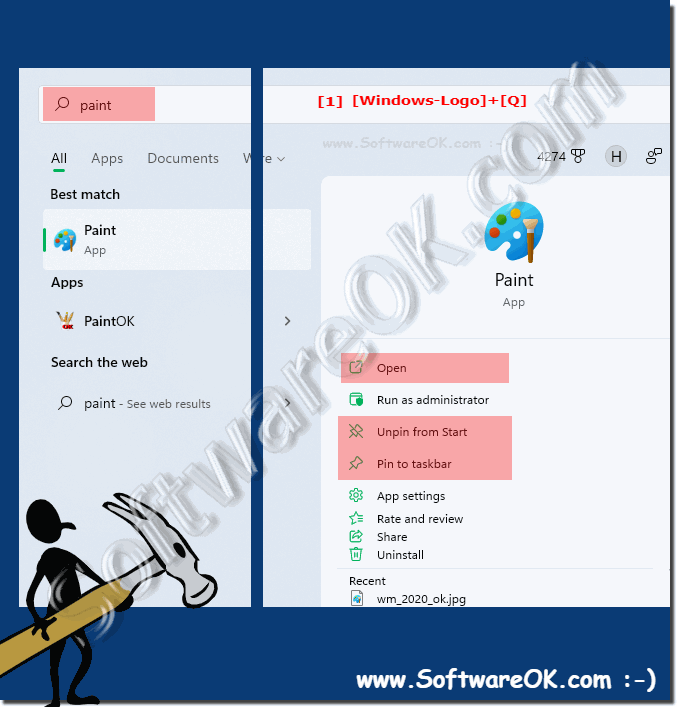 2.) Use the free drawing program under Windows 10 and Windows 11!
1. Here you will find all the important options under View 

2. And under Start all the functions for using the free drawing program sensibly

Here are the options, especially the English language is extremely 

►►  PC Beginner Paint the painting program - German
►►  How to MS Paint artist made this picture - english  << EXTREME




(Image-2) Use free drawing programs!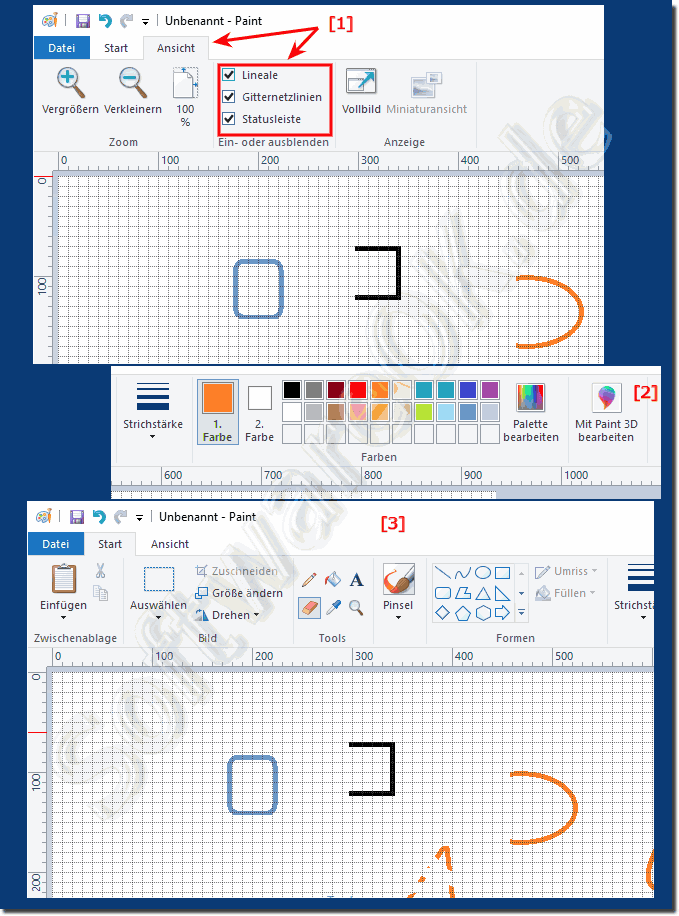 3.) ... If not installed under Windows 10 or Windows 11 simply download! 




1. Windows + I 

( ... see Image-3 Point 1 to 6 )



(Image-3) Download the free drawing program for Windows 10!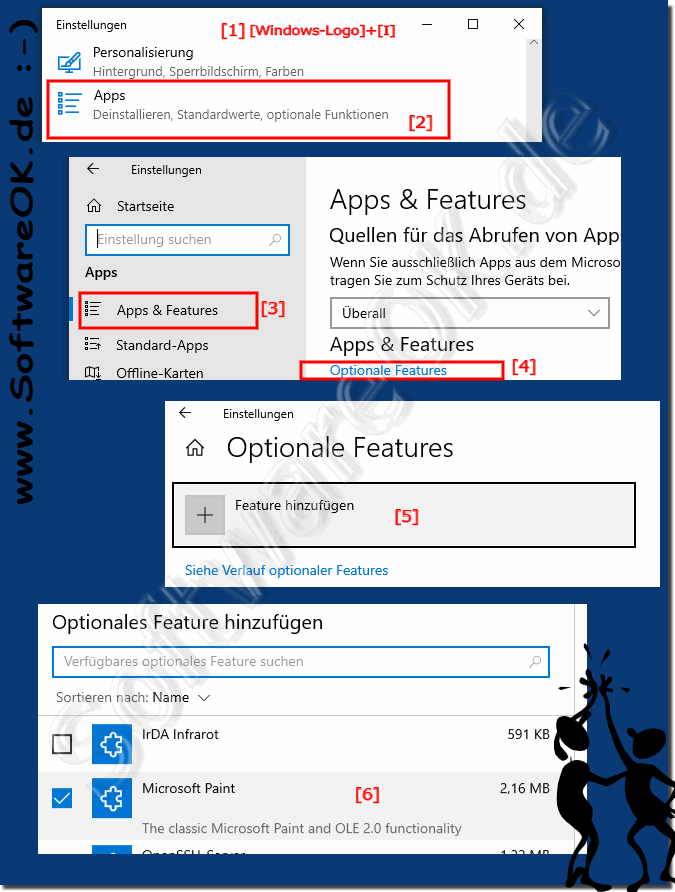 MS Paint is a free computer program created by Microsoft that allows you to create image files that can be edited on your computer!. Microsoft Paint, or Paint for short, can also be used to quickly add text to images. It's not the most advanced graphics, painting software out there, but for basic screenshots, adding text to images.... adequate!




FAQ 251: Updated on: 25 August 2023 14:33