The size preview window in Windows 10 can be quite easy to adapt, provided the preview is enabled in the MS-Explorer!


Please run the MS-Explorer eg with the key combination Windows + E and click on the tab (Tab) view.

Now please activate simply the Explorer preview. (... see Image-1 Arrow-1 & 2)  The same goes with the ALT + P!

The dividing line (splitter) to the preview window is difficult to see.

Move the mouse over the area, (... see Image-1 Arrow-3)  until the symbol-sign of the mouse changes to size-changing. :-)



(Image-1) preview panel size in Windows 10!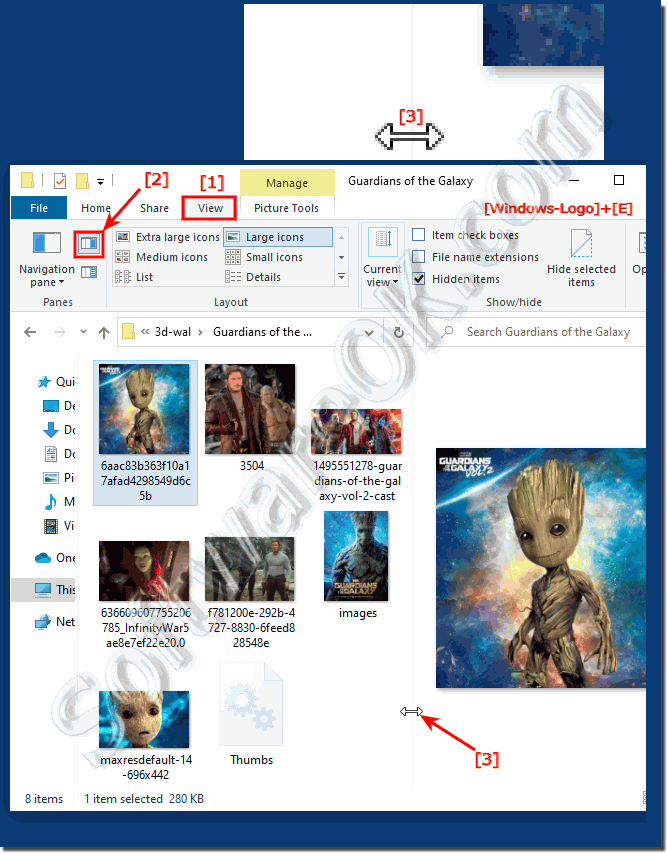 FAQ 63: Updated on: March 17th 2018 20:09