The size preview window in Microsoft Windows 10 can be quite easy to adapt, provided the preview is enabled in the File-Explorer!




The preview windows in Windows can be easily activated, or deactivated, which is very convenient, especially for Tablet PCs or Ms surface, here the screen area is very limited, when disabled you then have more of the Explorer pane, especially if you move or copy files and folders. 



Tipp: ► old explorer on Windows 11 OS!




See also: ► Turn off windows 10 search indexing service (customize, disable)!

1.) Customize the Preview Windows size!

1. Please run the MS-Explorer e.g. with the key combination Windows + E and click on the tab (Tab) view.

2. Please activate simply the Explorer preview. (... see Image-1 Arrow-1 & 2) the same goes with the ALT + P!

3. The dividing line (splitter) to the preview window is difficult to see

4. Move the mouse over the area, (... see Image-1 Arrow-3)
(Until the symbol-sign of the mouse changes to size-changing)




(Image-1) preview panel size in Windows 10!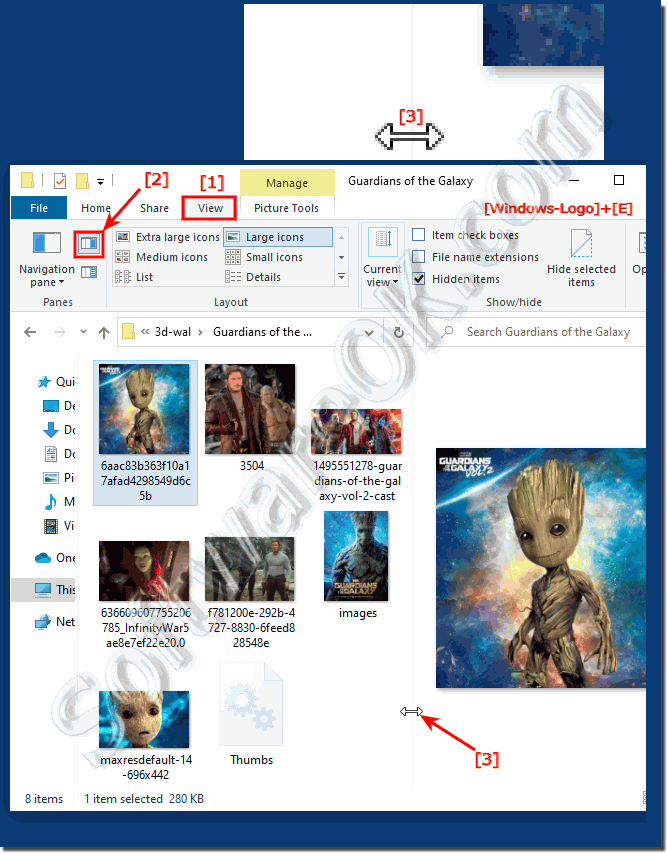 Info:

This screenshot has been snipped under Windows 10 Home, However, you can use this example to adjust the preview window size also for other W10 operating systems, whether it's a Windows desktop home, tablet-PC, Surface Pro / Go, or even a server operating system.



2.) Switch the Preview File details!

(... see Image-2 Point 1,2 and 3)


(Image-2) File Details in preview window!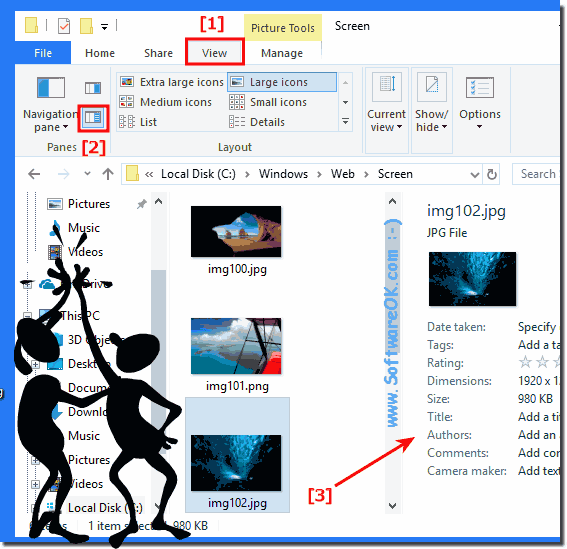 Info:

This example is also for Windows Web Server and other Microsoft's Operating Systems for example: Windows 11, 10 , 8.1, 8, 7: Pro, Home, Enterprise, Basic, Premium, Professional, Starter, Ultimate, Windows-Server 2019, 2016, 2012 the preview pane is a very impressive feature of File-Explorer on Windows!


FAQ 63: Updated on: 25 August 2023 12:15