The solution is very simple to set the screen saver password in Windows 10, to activate and if required to deactivate again!


You can open the screen saver settings by right-clicking on the windows-10 desktop. (... see Image-2)

Or via [Windows] + [R] Windows 10 Run - Dialog and command:


control desk.cpl ,1

or the command control desk.cpl,screensaver,@screensaver here simply activate the password prompt for the Windows 10 screen saver.

If you no longer need the screen saver password in Windows 10, easy repeat the steps and disable the login screen of the screensaver.

Important! .... please set the Window 10 password!

Info: The standard Screensaver(s) folder is: C:\Windows\System32, the file extension of the screensaver is *.scr.

See also: || Auto-Login without Password || No Password at Hibernate || set Windows 10 Password ||



(Image-1) Screen-Saver Password in Windows-10!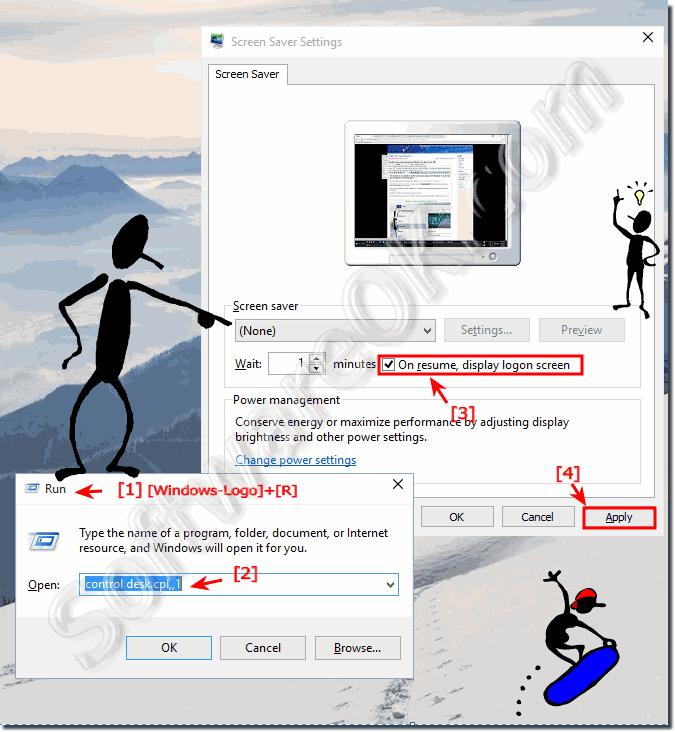 (Image-2) Screen saver settings in Windows-10!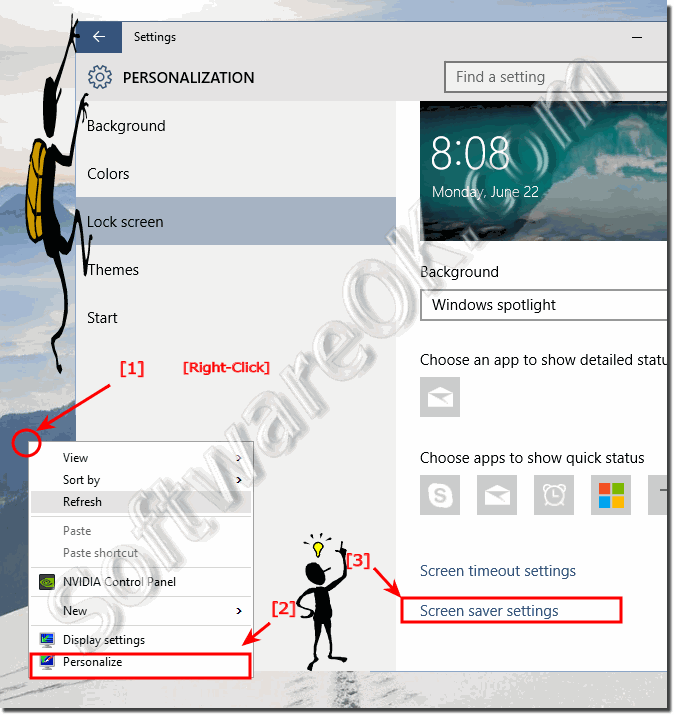 FAQ 71: Updated on: October 14th 2015 16:42