Windows 11 is ready to use after installation, but some registry hacks can make working with Microsoft Windows 11 even more pleasant!




Contents:




1.) Restore old right-click context menu!
When it comes to right-clicking, many users prefer the variant that immediately opens the old context menu without having to click again, which is understandable!




2.) Move or copy -after- add to File Explorer!
When copying the data, the menu entry -Move or Copy to a specific folder- is very helpful and can be done quickly via a register entry! 





3.) Use the old File Explorer on Windows 11!
If you're not satisfied with the nice, sleek and plain new Windows 11 File Explorer, you don't need to  use third -party  software right away, such as  Quad Explorer for Windows 11 . 





4.) Disable the lock screen on MS Windows OS!

The Windows 11 lock screen is used to protect the Windows PC, which looks very appealing on tablets, notebooks, desktop PCs and visually enhances the corresponding device, but over time it gets boring and annoying on private PCs! 





5.) Display Windows version on the desktop!
Everyone probably knows how to ► identify  the version number or build on Windows 10  . However, there is an easy way to see this clearly on the desktop, as this is often required to see  whether Windows is up to date . 




6.) Make taskbar icons larger on Windows 11!
The taskbar in Windows 11 is really tight, enlarging or reducing the taskbar in Windows 11 is only possible with a registry hack to make the taskbar bigger or smaller!  


Options:



7.) Activate and deactivate Remote Desktop via command line!
The remote desktop can be switched off, deactivated, or activated under all Windows operating systems, especially in areas where the remote desktop could pose a security risk, the remote desktop is often deactivated!






(Image-1) The best registry hacks for Windows 11!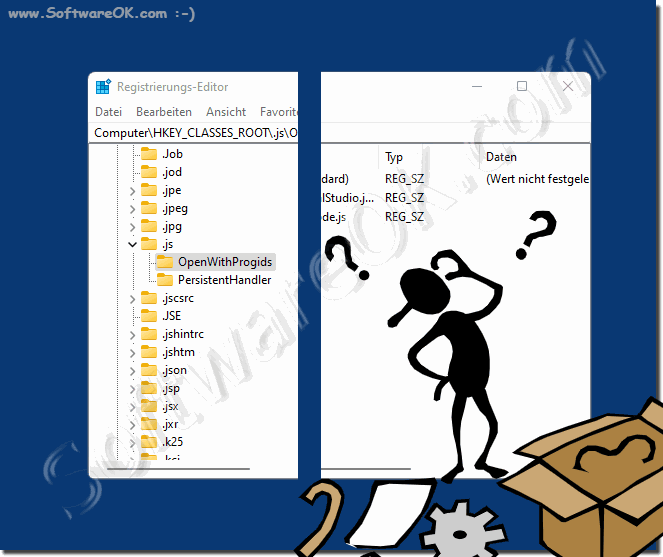 FAQ 213: Updated on: 26 August 2023 07:14