Changing the default system font on Windows 11 or 10 is not intended but still possible, here are the solutions if you need it!



Contents:




1.) Changing the font using the Registry Editor! 
The intervention is only for experienced users and should only be made if the need for a new system font is really great!



 
2.) Changing the default font using DesktopOK! 

1. Start DesktopOK

2. Then via Tools ►► Windows metrics

3. Change all fonts 

4. Or reset afterwards 

(... see Image-1 Point 1 to 5) 

►►  Change system fonts, titles, labels, menus, symbols on Windows




(Image-1) Change default system font on windows 11?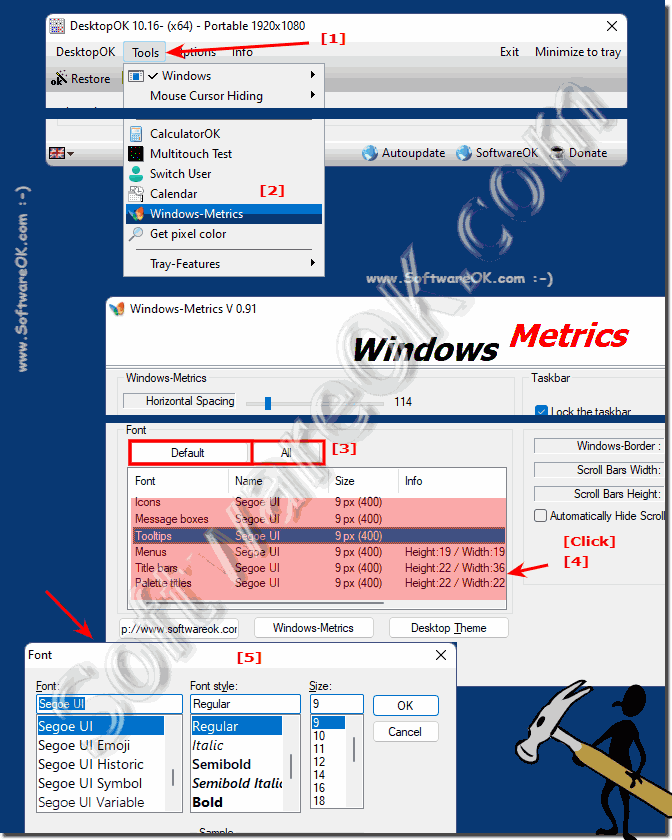 3.) More tips on the standard, font, .. and Co.!
FAQ 233: Updated on: 25 September 2022 10:29