In the MS Windows 11 taskbar, the search button bothers you, with which you can quickly search for files or information on the PC or the Internet!


Contents:


1.) Hiding the search button in the taskbar! 
1. Open the Windows 11 settings with the key Windows + i 

2. On the left side go to Personalization  

3. On the right side scroll to the taskbar item

4. And just hide the icon for the search 

(... see Image-1 Point 1 to 5)



(Image-1) Remove search characters from windows 11 taskbar?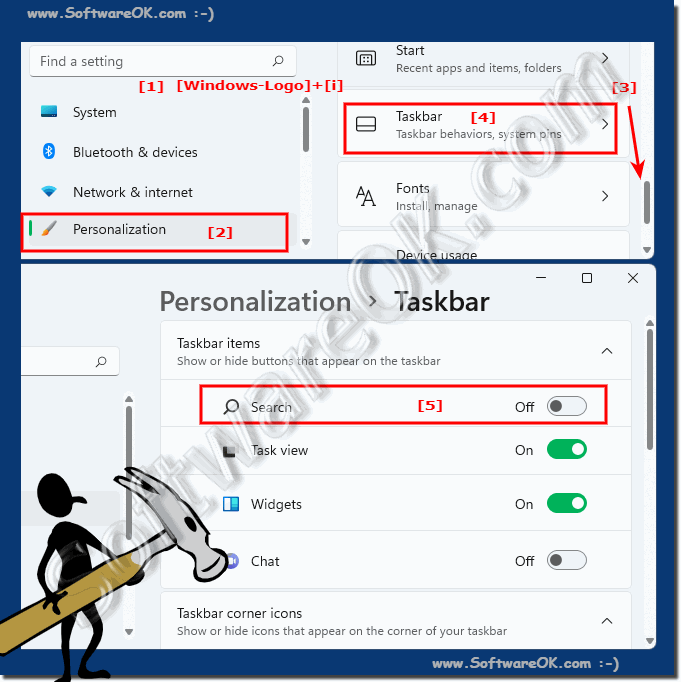 2.) More tips on the taskbar under MS Windows OS!
Here are more tips to make better use of the Windows 11 taskbar, just click through to possibly get along with it better!   








FAQ 236: Updated on: 25 September 2022 10:35