With little effort and with some settings it is easy to install Windows 11 side by side with Windows 10, why not if it is possible!


Contents:

1.) Prepare hard disk under Windows 10
Here is a prepared partition for Windows 11, you definitely need hard drive space of at least 64 GB. It must be said that if you install Office and other tools, the 64 gigabytes will be used up quickly.
If you want to install many programs under Windows 11, you should prepare them with over 100 gigabytes +. If your computer has a second hard drive, you can of course install Windows 11 on the second hard drive.
(Image-1) Install Windows 11 parallel to Windows 10!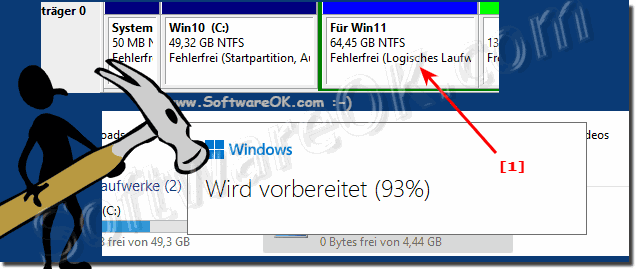 2.) Create a medium that is bootable and causes no problems!
Of course you need Windows 11 on an installation DVD or USB stick.  
A custom installation is important, if no custom installation is made, it is an update from Windows 10 to 11.
From here it is the same procedure as:
It is always important to ensure that you do not accidentally select the partition on which Windows 10 is located and overwrite the data from Windows 10.
(Image-2) Install Windows 11 and Windows 10 parallel!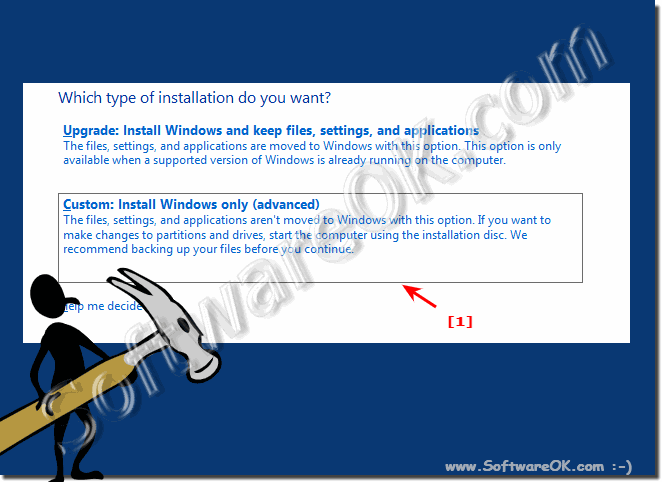 3.) More tips for installing Windows 11 parallel to Windows 10!
On many computers where Windows 10 works without any problems, you can quickly encounter hardware problems and that Windows 11 cannot be installed. You can work around this, for example with
Rufus
or other external tools that remove these blockages.
However, if the computer is actually not sufficient for Windows 11, the problems can arise later. For this reason, a parallel installation of Windows 11 to Windows 10 is not so wrong.
FAQ 249: Updated on: 12 October 2022 17:17