Now don't panic, this is the new update in Windows 11 22H2, the tabs are of course still present in the task manager, just visually different!


Contents:



1.) The tabs in the Windows 11 Task Manager!

If you have already closed the task manager, start it again with Ctrl + Shift + ESC 

Now you will see small icons in the left area, if you hold the mouse over them, the identifier of the mini tab will appear in a small tool tip.

Clicking on it takes you to the individual tabs, also known as tabs.

(... see Image-1) 




(Image-1) The tabs in the Windows 11 task manager!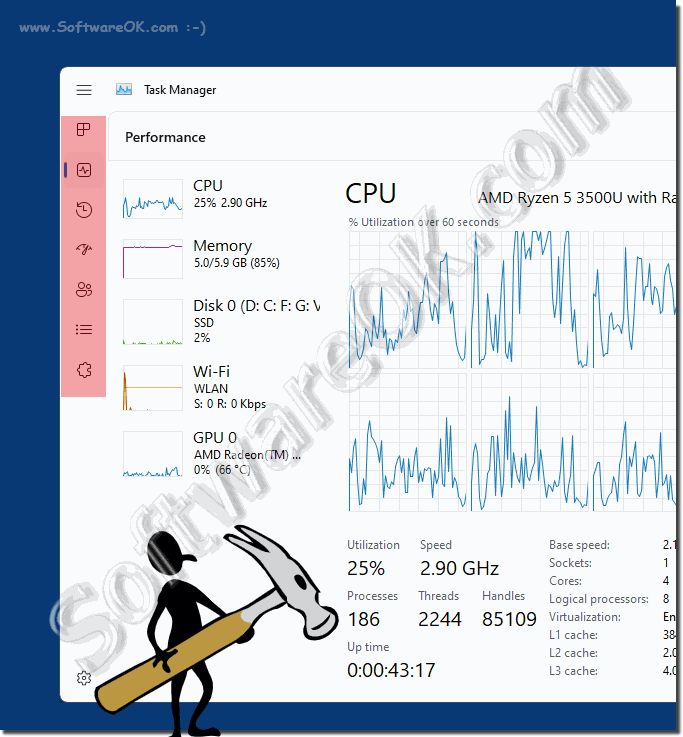 2.) Expanding the tabs in the task manager!

The practical thing about the new Windows 11 task manager is that it contains a bar menu in the top left area, you can use this to expand the tabs with the full identifiers, now you can see it better and switch to the individual tabs of the task manager.

(... see Image-2, Point 1) 




(Image-2) Windows 11 task manager and the tabs!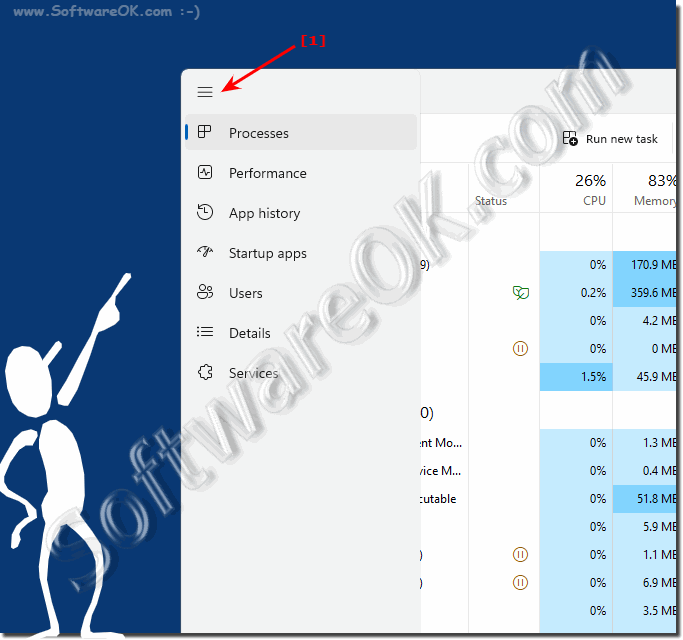 3.) Task manager and the new design under Windows 11!
The main reason is of course the pleasant switch to the flat design. Of course, Microsoft wants to make Windows 11 even more attractive in the future through modern design changes. Functionally, however, this is not a big extension, because all the features were hidden in the background and could be viewed and influenced via PowerShell or other means.

The efficiency mode!

Microsoft has introduced a new so-called "Efficiency Mode" in the Windows 11 Task Manager. You can even use it to individually limit how many system resources a background process should have.

Here, Microsoft is pursuing the idea of ​​stopping certain apps from wasting resources and possibly achieving longer battery life. Or simply to use less energy on the PC and increase energy efficiency. In short, better control of stubborn apps that unnecessarily consume resources and block your PC.





(Image-3) Windows 11 new task manager!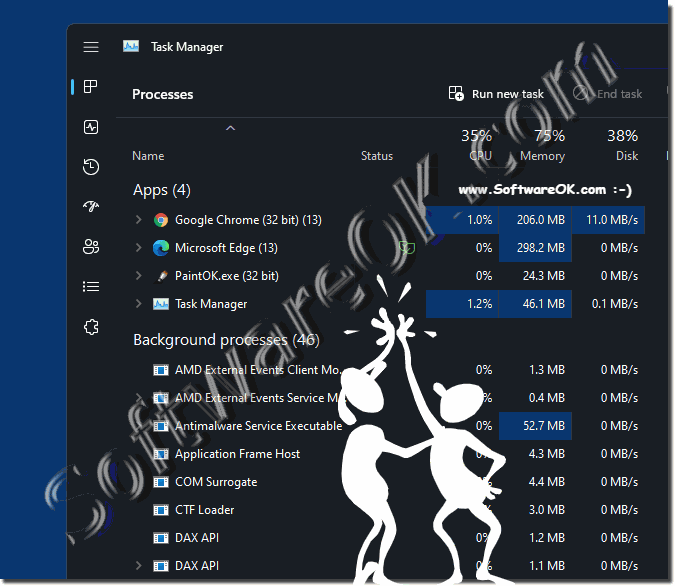 4.) Why all the design changes in Windows 11?

As already mentioned, this is about an overall visual adjustment in the system, because many old functions are still in the old Windows look, such as the control panel, which has the old design. It is no longer appealing enough for the system and in the move towards modern change.





It's like with other products, it's not about functionality, but about appearance, because appearance dominates the customer in the software sector, just as it does when buying a car.



Windows 11 introduced several design changes compared to its predecessor, Windows 10. These design changes were made for several reasons including:


Improving the user experience:
The goal of Windows 11 was to provide a more modern and visually appealing user interface. The aim of the design changes was to give the operating system a fresh and user-friendly look, potentially attracting new users and retaining existing ones.

Competitive Advantage:
Windows 11 aimed to compete with other modern operating systems such as macOS and various Linux distributions by offering a sleeker and more visually appealing user experience.

Hardware evolution:
The design changes in Windows 11 were also made to take advantage of new hardware features such as touchscreens, pen input, and high-resolution displays. The updated design aimed to provide a more responsive and touch-friendly interface.

Consistency across devices:
Microsoft wanted to create a consistent design language across its entire device ecosystem, including PCs, tablets, and Surface devices. This would make it easier for users to switch between different Windows-based devices.

Product differentiation:
By introducing design changes, Microsoft wanted to differentiate Windows 11 from Windows 10 and create a compelling reason for users to upgrade. This could help drive adoption of the new operating system.

Notable design changes in Windows 11 included a centered Start menu, rounded corners, a new taskbar, updated window management features (like Snap Layouts and Snap Groups), and improved virtual desktop support.



Info:

It is important to note that design changes in operating systems are common and often result from a combination of user feedback, technological advances, and competitive pressures. Although some users are initially resistant to change, the goal is usually to improve the overall user experience and adapt to evolving hardware and software trends.





FAQ 251: Updated on: 8 October 2023 15:54