If you prefer to log in with a PIN or login without a password under Windows 11, the choice is yours!
The requirement is a Microsoft account, and a password must be defined in order to be able to activate it under Windows 11, which is quite practical, and you can decide at any time whether you want to log in to the Windows PC with or without a PIN! Attention, the 
autologin is then only possible with external tools
.
2. Then just type in the search field the:
PIN
3. Activate Login via PIN
4. PIN create, change or remove PIN to log in again with password / password   
(
... see Image-1 Point 1 to 4
)
(Image-1) Windows 11 login with PIN and without PIN?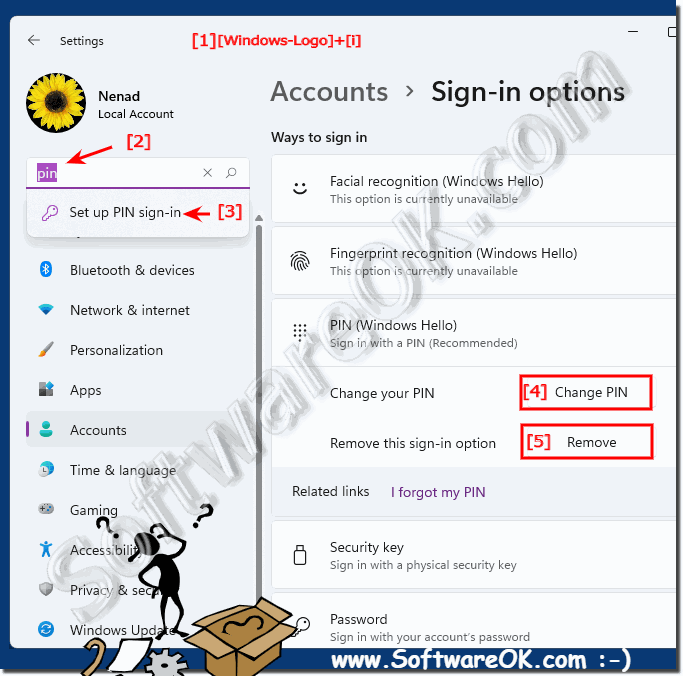 2.) More tips on login and Co on Windows!

Here you can find more relevant topics about signing in Windows 11, signing in is usually not a problem unless you have special needs or a bad user account!



 



FAQ 52: Updated on: 26 August 2023 06:41