If you have several OS on the PC, you can quickly set the standard boot operating system directly under MS Windows 11 PCs!


1. Windows + R  shortcut 

2. Command "msconfig.exe -2" 

3. Tab / tab "Start" 

4. And set the standard boot / start system without any detours 

(... see Image-1 Point 1 to 5)



(Image-1) Set the default boot operating system for MS Windows 11 PCs!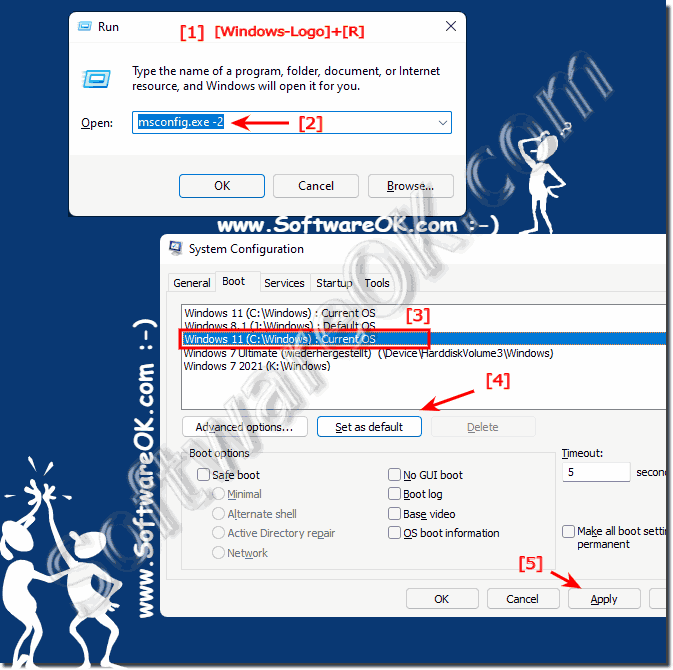 FAQ 66: Updated on: 15 July 2021 12:24