The solution is simple to create in Windows 7 a calculator desktop shortcut, the MS Windows calc.exe is a useful and very often required windows tool, app!





Windows calculator disappeared - what to do? If the Windows calculator disappears and can not be found through the search, we will help you with a small trick. Windows: Calculator disappeared The most common mistake: The calculator has landed in the trash. Check this and restore the computer if necessary. If you can not find it there, follow the next steps.



The full path of the calculator in Windows-7 is

"C:\Windows\System32\calc.exe"

or

"%Windir%\System32\calc.exe"



The fastest way to create a desktop shortcut is  for calcurator on windows-7 desktop is via  run-dialog command [Windows-Logo+R] and command explorer /select,C:\Windows\System32\calc.exe

And now drag (right mouse button) the calc.exe to the desktop an create the calculator shortcut.
(... see Image-1 Arrow-1 and 2)



(Image-1) Calculator desktop shortcut for Windows 7!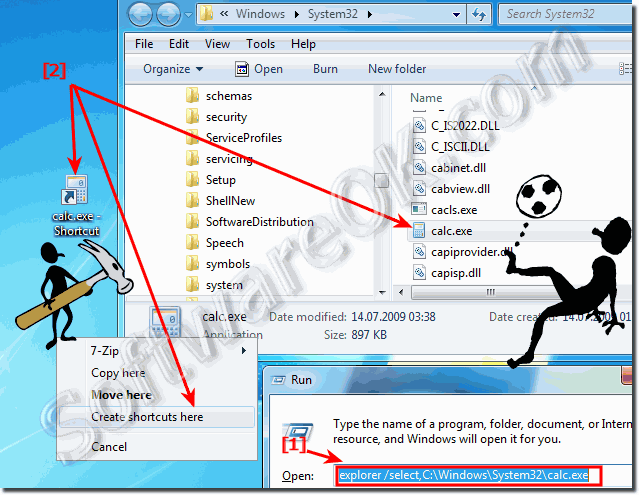 FAQ 95: Updated on: 18 September 2020 17:45