The solution is simple to create in Windows 7 a calculator desktop shortcut, the Windows-7 calc.exe is a useful and very often required windows tool!



The full path of the calculator in Windows-7 is "C:\Windows\System32\calc.exe" or "%Windir%\System32\calc.exe"

The fastest way to create a desktop shortcut is  for calcurator on windows-7 desktop is via  run-dialog command [Windows-Logo+R] and command explorer /select,C:\Windows\System32\calc.exe

And now drag (right mouse button) the calc.exe to the desktop an create the calculator shortcut.
(... see Image-1 Arrow-1 and 2)



(Image-1) Calculator desktop shortcut for Windows 7!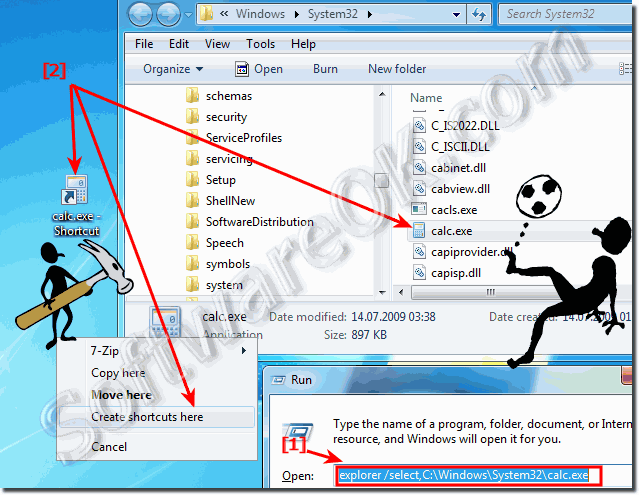 FAQ 95: Updated on: 25 September 2018 00:41