The solution is simple to
change the user account picture

in Windows 7!

Please open via 

"Start" die

"CONTROL-PANEL", and click on the Symbol  

"User-Accounts".

Then in the window with the name: "Make changes to your user account"

1. Change your picture (... see Image-1 Arrow-1)
* Change your account name
* Change your account type
or * Manage another account ant change settings for other users in Windows-7!

Info: 
When your computer is protected with a password, only someone who knows the password can log on to it.
See also: auto login on Windows-7!




(Image-1) In Windows 7 Change user account picture!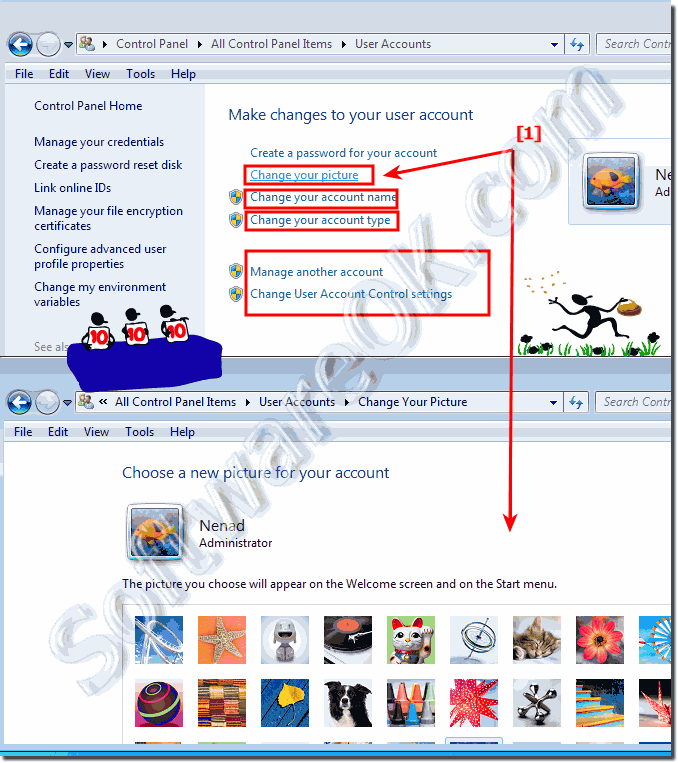 FAQ 96: Updated on: 25 September 2018 00:42