The solution is very easy to disable the numeric file and folder sorting in MS Explorer, this solution is for Windows 8.1 and Windows 10!


The data will be sorted numerically or alphabetically according, on your individual needs!

Please start the local group policy in Windows 10, 8.1, ... and MS Server 2019, 2016, ....!

1. The fastest way is with the keyboard shortcut [Windows logo + R] and the gpedit.msc command
(... see Image-1 Arrow-1)

2. Now, you simply open the sub-key:
User Configuration / Administrative Templates / Windows Components / File Explorer
(... see Image-1 Arrow-2)

3. Disable or enable if necessary the numeric sorting in file Explorer by a double click on this Rule!
(... see Image-1 Arrow-3)



(Image-1) Disable numeric sorting in Windows-Explorer for files and folders!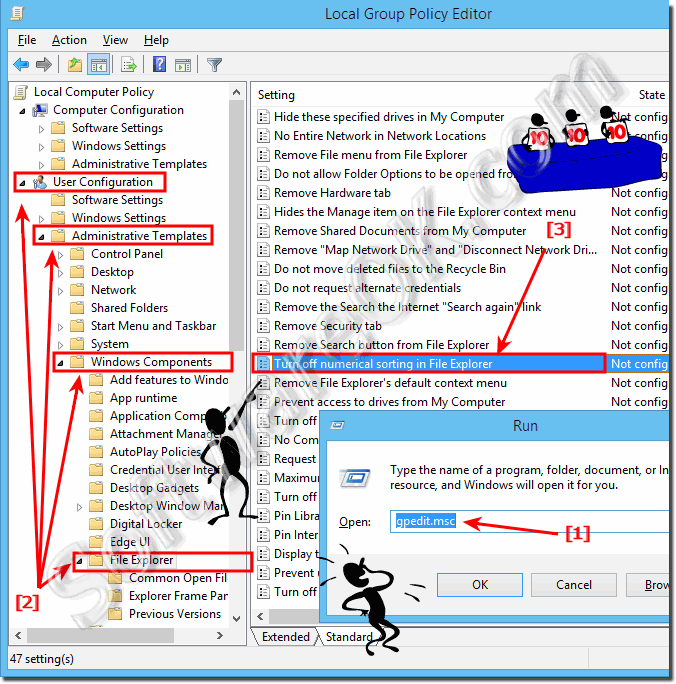 FAQ 213: Updated on: 22 July 2020 14:50