Solution to
delete or uninstall Windows 8, 8.1 and 10  App's

(applications), or add to Win 8/10 Start (menu)!



1.) Delete eg. uninstall the APPs in Windows 8.1 and 8!
To uninstall or delete the Windows 8 app-s, please press [Windows logo] key (button). In Windows 8 Start (New Start menu), please select the app by mouse right-clicking to uninstall the app.

And then you can uninstall it, or if you want just to delete (remove, unpin) from Windows 8 start.

You can also switch to "All Apps", ( ... see Image-2 Point 1)
or over the key combination (hotkey, shortcut) [Windows Logo] + [Q] and also uninstall apps
via right mouse clicking, ( ... see Image-2),

Or add it back to Windows 8 START ( ... see Image-2 Arrow-3).

In the Windows-8 Start, you can also via drag and drop sort or reorder the Windows 8 apps (applications)
( ... see image 1 ).

Info : 
You can't uninstall the Windows 8 app-s like other programs. See:... How to uninstall programs in Windows 8? 


(Image-2) Uninstall APPS from Windows the Applications!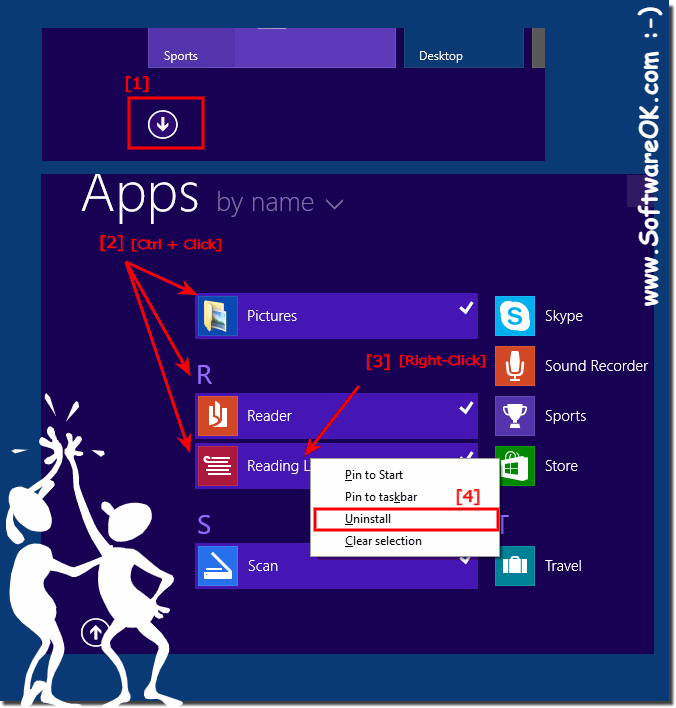 2.) A list of all APPs on Windows 8 / 8.1 via PowerShell! And delete in one shot!
Please start the command prompt (cmd.exe) in admin mode, eg. Start with keyboard shortcut Windows X, just enter the command:
powershell "Get-AppxPackage -AllUsers" Now all Windows APPs are listed!

But if you want to delete all APPs at once, use the command:
powershell "Get-AppxPackage -AllUsers | Remove-AppxPackage"
enter with quotation marks (... see Image-3 Arrow-1)

When you now create another user account in Windows 8 or 8.1, this account will be created without the Metro APPs!



(Image-3) Deleta all apps from Windows 8.1 and 8, at once via PowerShell!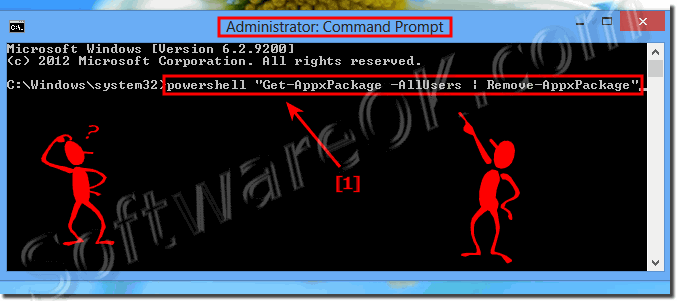 (Image-1) Windows 8.1 without apps in Windows Start!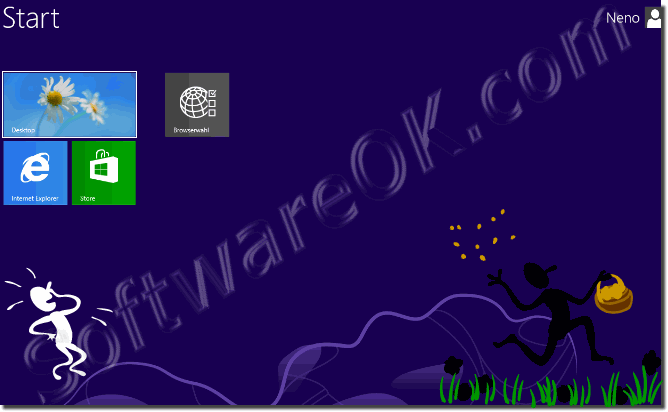 FAQ 60: Updated on: 17 May 2021 14:16