It's easy - via Uninstall Programs from Windows 10/11 Home, Pro Desktop, Mobile and MS-Surface Devices!
Uninstall Windows 10/11 programs and apps quickly and easily!
1. Please open the
Windows 10 settings by
 simply  pressing the
Windows logo + I keys

2. Go to

"Apps"



3. Now go to "App & Features"

4. and enter the name of the program, eg  "Q- Dir" (one of most popular file managers)

5. Click on the program symbol

6. Now Uninstall for example the Quad-Explorer

Everyone can alternatively and quickly uninstall programs in the New Settings and does not require Windows 10 Cleanup Tools for this simple but important

"make Windows 10 cleaner action"

!



(Image-2) Via new setting uninstall programs in Windows 10!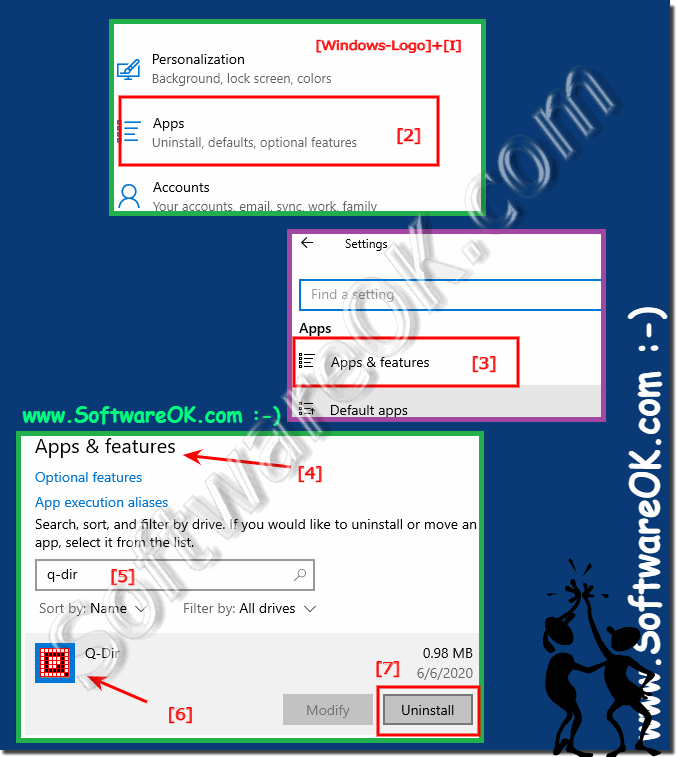 Info:
Regardless of whether it is about uninstalling your current free antivirus program or other software, a quick solution is always good, after you have followed the steps in this tip, your PC will no longer be burdened by the corresponding program.
If necessary, log on to Windows 10 as a user with
administrator rights
!