The folder Program Files (x86) in Windows-8 / 10 and 8.1 (x64) is the Directory for 32 bit Programs and Program Files for 64 bit Programs


Such as my program Q-Dir_x64.

Also :
This is for clarity and order on the computer, but this has no effect for the programs. A x64 program is a x64 (64bit) program and x86 is a x86 (32 bit) program, no matter which folder it is stored.



Don't delete th x86 Program-Files folder!


See also:
...Create Windows 8 / 8.1 desktop shortcut for Program-Files and Program-Files(x86)!



(Image-1) Program Files (x86) in Windows 8.1 x64 64-Bit!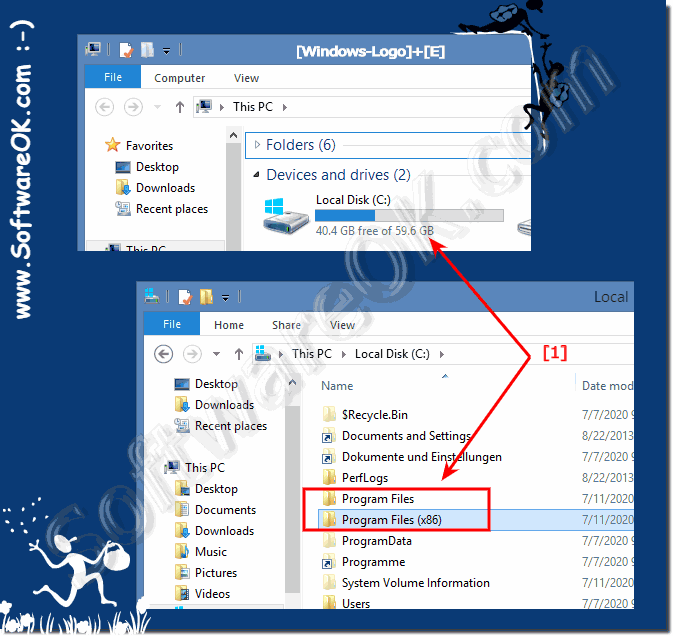 FAQ 61: Updated on: June 24th 2015 14:25