No problem, stupid questions there are not only stupid answers to start this stress test, I would be happy to explain it!


1. After downloading PC Stress Test !

2. Open the zip archive. 

3. Drag and drop it onto the desktop.

4. Start the stress tool by double-clicking the desktop icon or the StressMyPC.exe.

5. Now it is easy to choose what is loaded / should be stressed

6. Press the "StressMyPC" button

and you have already successfully started the Windows PC stress test 

(... see Image-1 Point 1 to 8)

It is no shame to ask questions better to ask cleverly than to be ignorant to die.



(Image-1) Sorry but I'm too stupid to start the PC stress test on new Windows 10!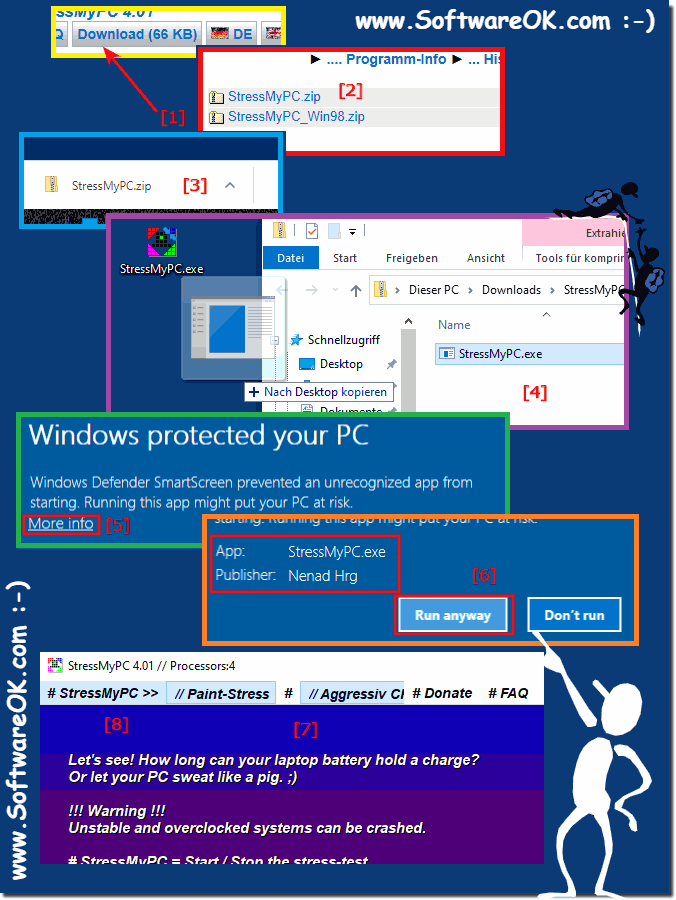 FAQ 6: Updated on: 20 July 2021 19:02