The solution is very simple, to recognize via cmd command whether you have x64 or x32 operating system!


Start system info via cmd.exe! ( ... see Image-1 ) and you can immediately see whether it is X64 or x32!




The command prompt reveals all sorts of secrets and information about your system. In this case, you can tell whether your system is 32- or 64-bit with a single command.





(Image-1) Query x64 or x32 via command prompt!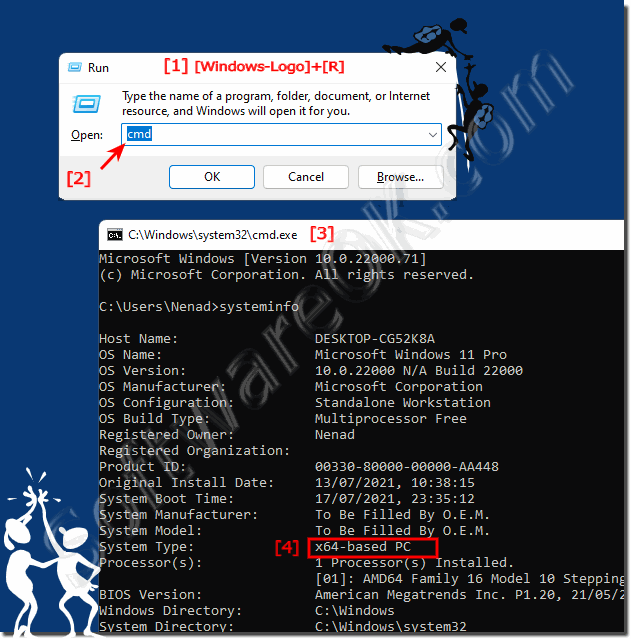 If I have 32-bit or 64-bit Windows, here's how to quickly find out!  

Are you using a processor that supports a 64-bit operating system? If so, are you using a 64-bit operating system? More specifically, how do you tell if Windows is 32-bit or 64-bit?





What's the difference between x86 and x64?

There are some good reasons why 64-bit Windows is better than its 32-bit counterpart. The two main reasons relate to computing power. First, a 64-bit processor can perform faster calculations and process more data at the same time. Second, a 64-bit processor can store more memory space so you can use more RAM. In return, your overall system performance increases and everyone is a winner.
FAQ 54: Updated on: 26 August 2023 10:29