ALT+F4 or close window button, is not the right solution to close the windows command prompt correctly!




 

Content:



1.) Right way to close the command Prompt!
If you want to close the command prompt via right way, use the EXIT command in windows command prompt! 
or Exit with exit Code!

(... see Image-1) 




(Image-1) correctly close, the window command prompt!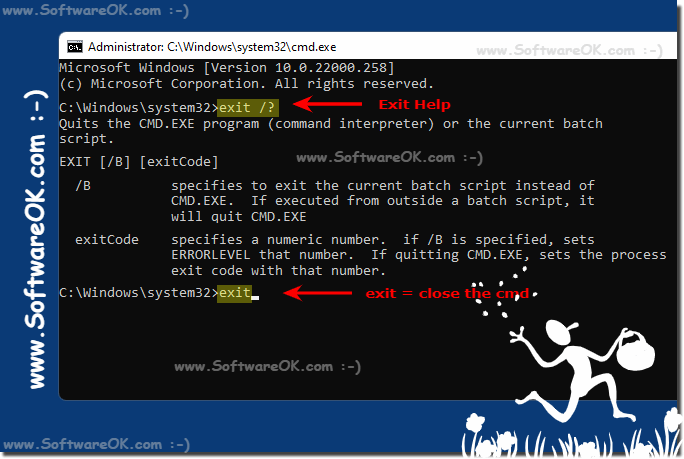 2.) The help file for EXIT command of windows command prompt!





Microsoft Windows [Version 10.0.22000.258]

(c) Microsoft Corporation. All rights reserved.

C:\Windows\system32>

exit /?

Quits the CMD.EXE program (command interpreter) or the current batch

script.

EXIT [/B] [exitCode]

/B specifies to exit the current batch script instead of

CMD.EXE. If executed from outside a batch script, it

will quit CMD.EXE

exitCode specifies a numeric number. if /B is specified, sets

ERRORLEVEL that number. If quitting CMD.EXE, sets the process

exit code with that number.

C:\Windows\system32>



The command to exit the Cmd.exe correctly is suitable for:  Windows 11, 10 , 8.1, 8, 7: Pro, Home, Enterprise, Basic, Premium, Professional, Starter, Ultimate, Windows-Server 2019, 2016, 2012




3.) When is a CMD / command prompt command finished?
(Image-2) When is the command ended in the cmd!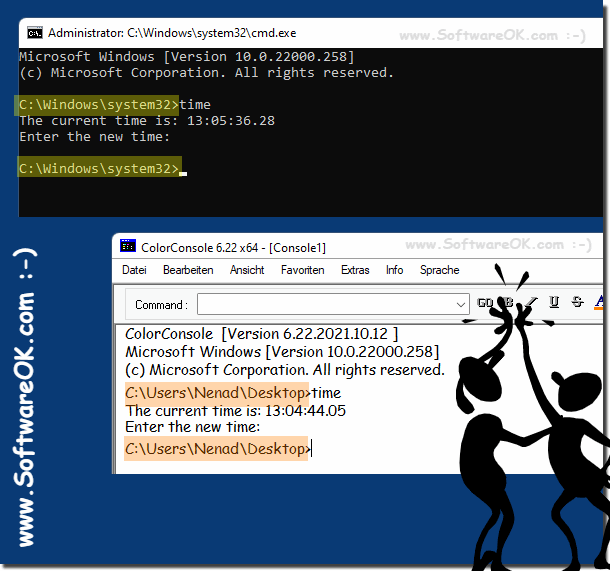 4.) With some running commands you can use key combinations!


Here in the example the "tree /f" command on drive c:/

1. Cancel with the key CTRL + C

2. And exit the input prompt correctly with the command "exit"





(Image-3) Abort / pause command via keyboard combination!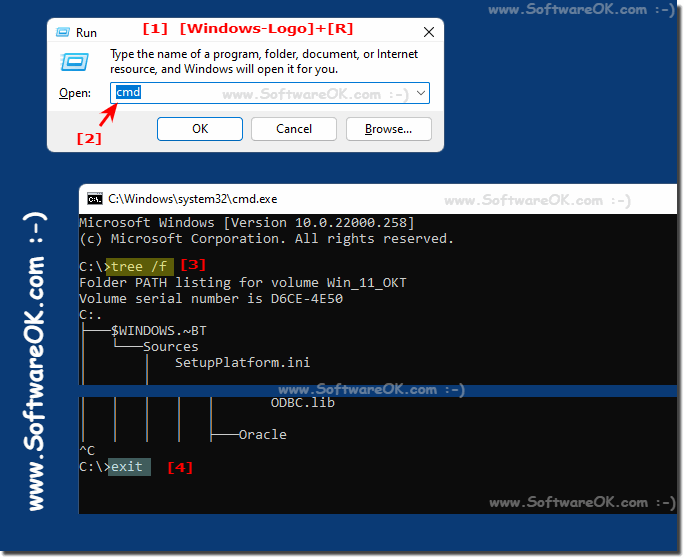 FAQ 7: Updated on: 2 October 2022 09:23