If you have a computer that didn't come with a digital license key or one that came with the device!...


....This is probably embedded in your UEFI firmware or BIOS , this key can also be easily queried!

Contents:



1.) Queries from the embedded Windows key!
1. Start PowerShell with administrator rights (Ctrl + Shift + Enter)

2. Run the following command:



wmic path SoftwareLicensingService get OA3xOriginalProductKey




3. The embedded Windows key will be displayed immediately

(... see Image-1) 




(Image-1) The embedded Windows license key!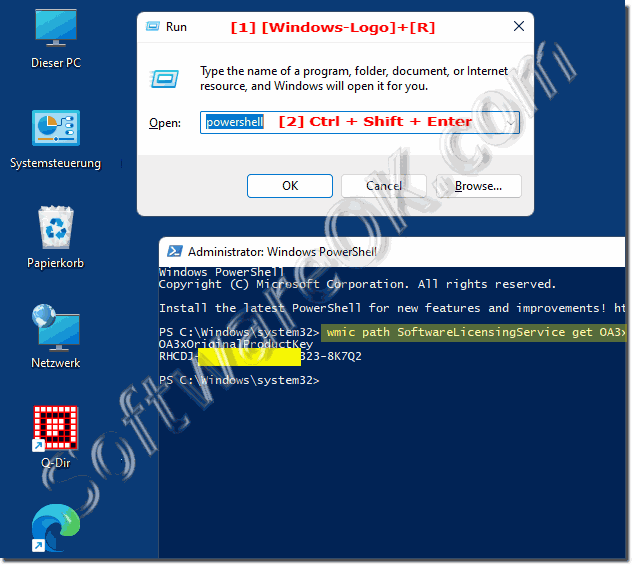 2.) More tips on the topic and key?
There are no problems with the product key on Windows, here are other links that may interest you. 





FAQ 28: Updated on: 30 July 2022 06:45