You can easily minimize all open windows in all MS Windows 11, 10, .. and all other desktop and server systems with one click!
This feature isn't the Aero Peek, it's a Windows user feature that lets you peek at the Windows desktop and get a quick overview of the desktop. Everyone probably knows the ►► Maximize 
windows, minimize shortcuts
 , that's a little different and more for touch displays without a hardware keyboard! 
Contents:
1.) Quickly minimize all open windows!
You can use this hidden feature if you left click on the bottom right corner of the screen, or right click then the selection menu labeled
"Show Desktop" will appear
To reopen all previously minimized windows, click the Show Desktop icon again and they will all reappear.
(Image-1) Minimize all open windows in Windows!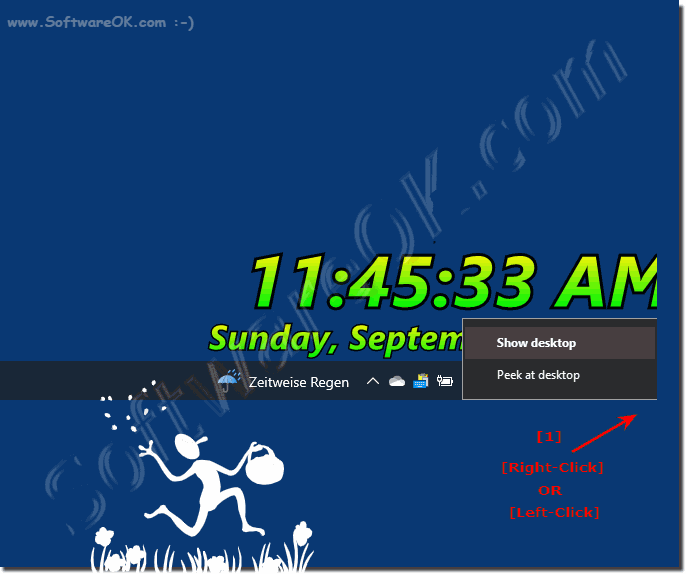 2.) More about this function of the Windows window!
Now, this feature is nothing new either, the same thing works with the Windows + D key combination


But with touchscreens it's not that bad, because you might not have a hardware keyboard!


3.) More tips and information about minimizing windows!
Good arrangement of the windows is always important under Windows in order to be able to work quickly. Here you will find more tips on this topic that are more or less helpful, just click through and get information.
FAQ 39: Updated on: 19 September 2022 17:23