YES! You can use the Windows 7 (10, 8.1, ie 11) images (desktop backgrounds) with Windows XP!


Simply copy the images to the folder or directory C:\Windows\Web\Wallpaper . However, you can also use the images from Windows XP for Windows 10, 8.1 or 7.





What is a desktop background?

Is an image displayed behind the graphical user interface when the user desktop is visible. It's the image, color, or pattern that you see on the main operating system screen after your computer boots up. On the picture you can see an example of a Microsoft Windows Desktops background folder with some background pictures / photos !




(Image-1) Windows 7, 8.1 or 10 images in Windows XP!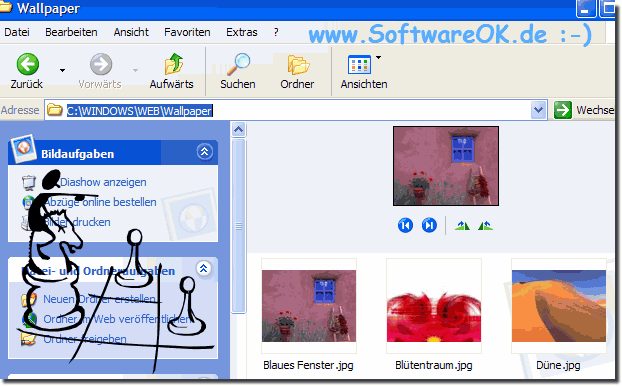 FAQ 10: Updated on: 18 July 2022 19:06