Is Microsoft Security Essentials sufficient as virus protection for Windows XP and also for Windows Server System 2000/2003?


Contents:



1.) New information from 2019!
The Defender no longer updates the definition database 

( ... see Image-1 )

Optional: ►  Download Free Antivirus for Windows XP




(Image-1) Virus protection for Windows XP error code 0x80072efe!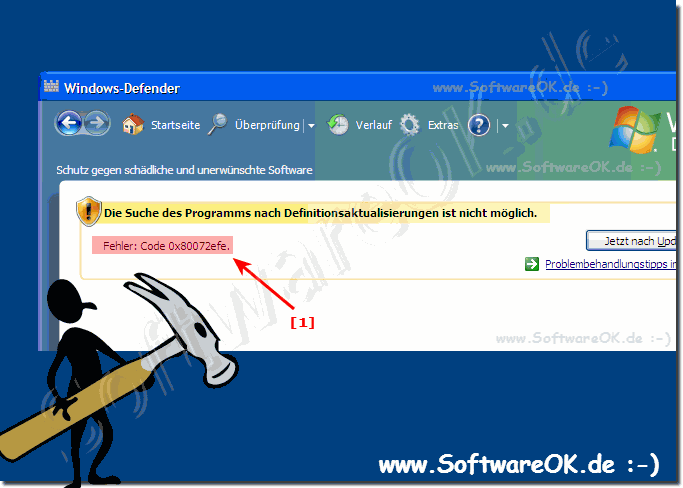 2.) Old information up to 2014!



Info:
Again and again I have to clean my computer with external virus protection programs! Most of these have virus protection pre-installed by the manufacturer and then an additional one that you have installed yourself from a DVD! 




Then there are various optimization tools installed, which makes the computer even slower!

Before you download and install Microsoft Security Essentials, you should uninstall all other antivirus programs!
If necessary, also the optimization tools, my experience is that in most cases they make the computer slower and the optimization effect is too small!

This is especially the case with active programs! Since these are always active in the background and have a strong influence on the performance of the computer!

DOWNLOAD and INFORMATION: ... Microsoft Security Essentials Download the free virus protection!



But you can also install the virus scanner of your choice

,

but if you install two, it's one too many :-)




(Image-2) Virus protection Windows XP!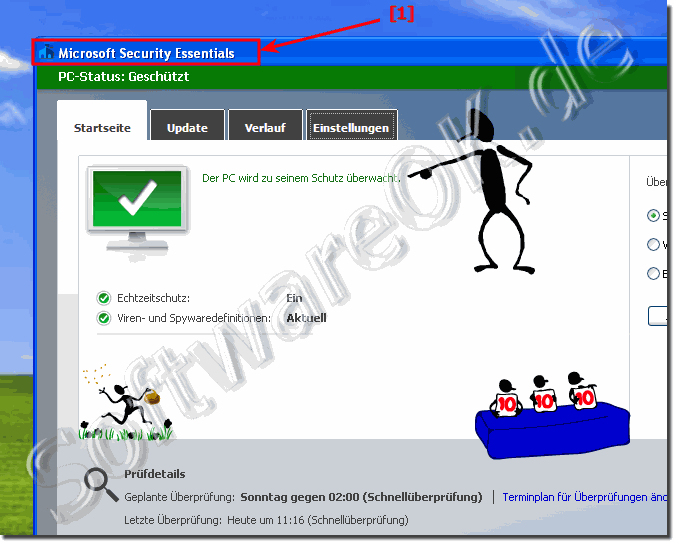 Advanced options in Microsoft Security Essentials
Check archive files Include
archive files (eg ZIP or CAB files).
Scan removable media Include
removable media (such as USB memory sticks) in full scans
Create
a system restore point Create a system restore point before removing, running, or quarantining detected items.
Allow all users to view full history results!
All users of the PC can view all detected items in the History tab. (Items that are usually hidden for privacy reasons are also shown.)
Remove quarantined files after: xxx days!
Quarantined files remain disabled until you allow or remove them.
Automatically send file samples when further analysis is needed!
Samples are sent automatically to help Microsoft determine if specific items are malicious. If a file contains suspected personal information, you will be asked to confirm before sending it.
FAQ 17: Updated on: 21 July 2022 19:50