At the user's request, a new function for showing the MS Windows 11, 10, ... taskbar!

From version 5.44 there are several options to show or hide icons and the taskbar when the mouse is moved over the desktop or over the taskbar. Just try what is most comfortable for you, regardless of what kind of MS Windows Desktop or Server OS it is! 


1.) The new options for hiding and showing behavior!
1. Start as always ►   AutoHideDesktopIcons for MS Windows

2. Open the additional option: 

Now you can adjust when the taskbar / icons (desktop symbols) are hidden or displayed!



(Image-1) New functions to show / hide the Windows taskbar!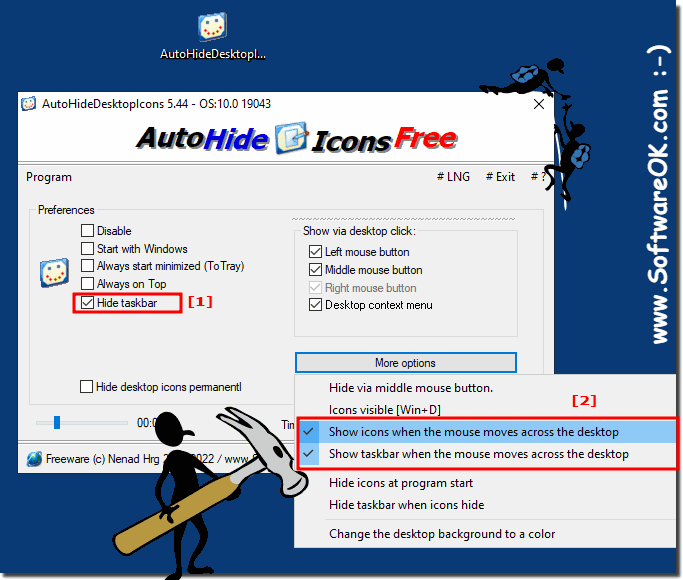 2.) Why so much ado about hiding the icons and the taskbar?

Every user has his preferences when it comes to hiding and showing the desktop icons. The different options are all the more important. For example, some users want both the taskbar and the desktop icons to be shown and hidden at the same time. Others that it only happens when the mouse is over the taskbar, the taskbar is unresponsive. Or that the desktop icons pop up when it happens over the desktop (the mouse is moved). 


However, all options can be customized in  AutoHideDesktopIcons  :











FAQ 9: Updated on: 8 April 2022 08:26