Something that resembles an ornate line. The graphic shows how the approximate symbol can appear when you enter it! 




 

Content:




1.) The ~ character!
Hold down the Alt key and fast press the [1][2][6] character on numlock keys, but optionally you can also find the ~ approximate character in the Windows character table! 




(Image-2) The ~ approximately character in Windows 11 Character Map!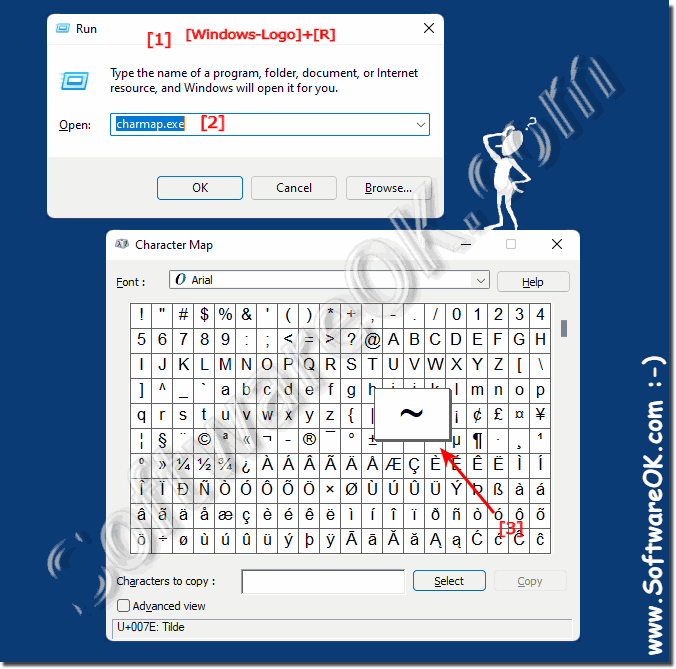 2.) More related questions!

There are many characters, not just AZ or 0-9, here is more information that may interest you. To About ~, better deal with characters or less!









FAQ 150: Updated on: 5 July 2022 18:06