Here is the Windows 11, 10, ... etc. key combination for 
shutting down, 

quickly and directly without detours :-) 

 via [Windows-Logo] + [D] 





Here are ways of quickly shutting down Windows without having to use the mouse, don't be surprised, the images were created under Windows 11, but work on all Microsoft Windows 11, 10, ... etc. desktop and server systems.






See also: ► Computer mouse tips that you should know about the mouse!

1.) Keyboard shortcut for quick shutdown!
1. Keys [Windows + D] switch to the desktop 
2. Then [Alt + F4] +
3. Key [S] = mark shutdown!  
4. [Enter] key = Shut down Windows!  

See also:  ... Windows general keyboard shortcuts !
(Image-1) The Windows 11, 10, ... key combination for shutdown!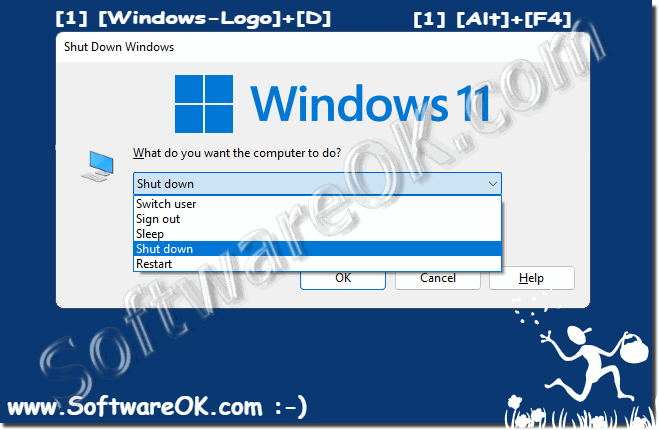 2.) Define key combination for fast shutdown! 
Please use a right click on the Windows desktop and select New , Shortcut and enter the following command:




%windir%\System32\shutdown.exe /s /t 0  




( ... see Image-2 Point 1 to 4 )

You can use "Shut down" or "Switch Off" as a name! and use the right-click menu to define the keyboard shortcut for shutting down Windows! 

( ... see Image-3 Point 1 to 5 )




(Image-2) Shutdown Windows 11, 10, the key combination via shortcut!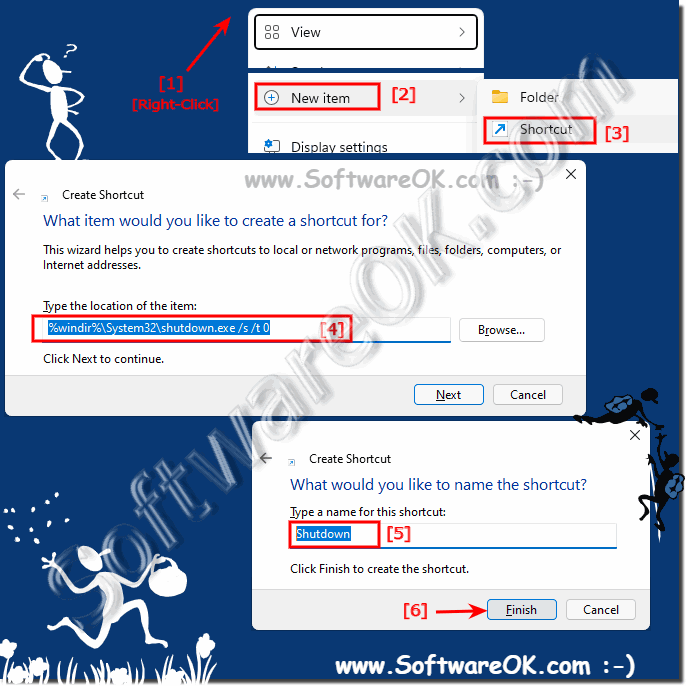 (Image-4) Windows 11, 10, keyboard shortcut for shutdown!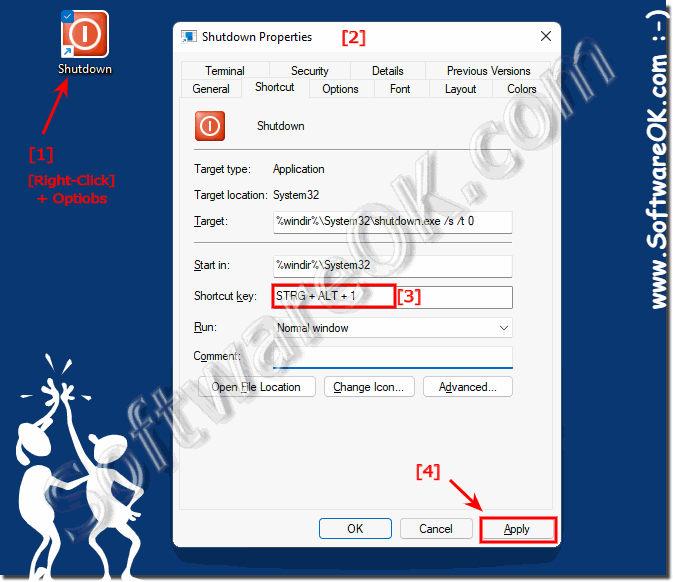 FAQ 77: Updated on: 24 July 2021 13:50