No, if this should not be restored then if not you can safely delete the data on all MS Windows Desktop 11, 10, ... OS and MS Server 2019, 2016, ...!

Content:
1.) If it does, then simply delete data safely!
1. Start the Safe Erase program  

2. Put the data on Secure Delete

3. And delete your data securely 

PS:
It is very easy to prevent that your personal data cannot be restored by anyone, data protection is becoming more and more important, so why shouldn't your private data can be securely deleted, if not yet, the data can be securely deleted at any time with "Secure Deletion"!



(Image-1) Should I erase the data safely on Windows?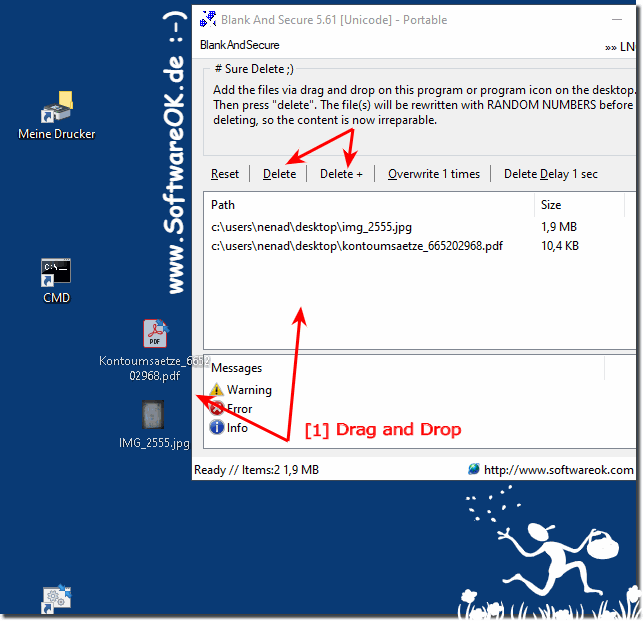 2.) You can also safely clean the trash contents!
1. Simply in the 
Safe Erase program for Windows
!
2. The "Add to Windows Explorer ..." option.
3. Then safely clean up the recycle bin in  Windows Explorer. 
As you can see, everyone can safely delete them without having to take an IT course or ask their neighbors for help , because it is as easy to securely delete data as it is to clean up the recycle bin securely using Windows Explorer to completely remove all private traces on the hard disk to prevent anyone from restoring the data, which can sometimes be an advantage can! 
(Image-2) Recycle Bin erase the data safely on Windows!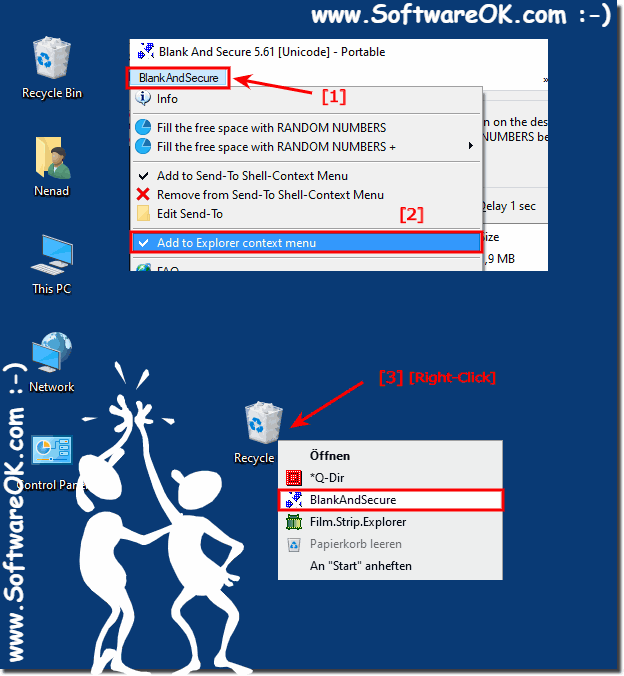 Companies must not simply throw away used data media, they have to delete every single hard drive, USB stick, securely delete it and document how it was deleted, i.e. if unauthorized access to business information or trade secrets could result in imprisonment in the worst case. 


There are now professional data destroyers as a company! 
There will then be a destruction certificate for the destroyed data carrier if you commission a professional data destruction company to do so!
4.) ... Optionally overwrite the hard drives with zeros with the Microsoft tool cipher!
If you don't  want use third-party tools, like the freeware
... BlankAndSecure
 to prevent recovery of files and folders in Windows 8.1 or 10.
(Image-1) Prevent recovery of files and folders in Windows 8.1 or 8

When you delete files or folders on Windows 8.1, the file and folder data is not initially removed from the hard disk. Instead, the space on the disk that was occupied by the deleted data is "deallocated."
After it is deallocated, the space is available for use when new data is written to the disk. Until the space is overwritten, it is possible to recover the deleted data by using a low-level disk editor or data-recovery software.
FAQ 8: Updated on: 29 May 2022 13:00