The V-Sync button in this 3D game is for vertical synchronization to reduce pointless calculation and drawing!



When vertical synchronization is activated, it is ensured that the 3D graphics cards only update the picture when the monitor has completely displayed the last picture and is ready for the next picture! In this way, the energy efficiency is also increased and the PC and the graphics card are relieved in battery operation, it can be a great advantage in terms of battery life!

Here you can see if vertical synchronization is deactivated in ► Corona-KO and if it is activated it affects the CPU load!

(... see Image-1)

With the GPU it is only 20 to 25% GPU load without 100% and with vertical synchronization!




(Image-1) With and without vertical synchronization under Windows 11!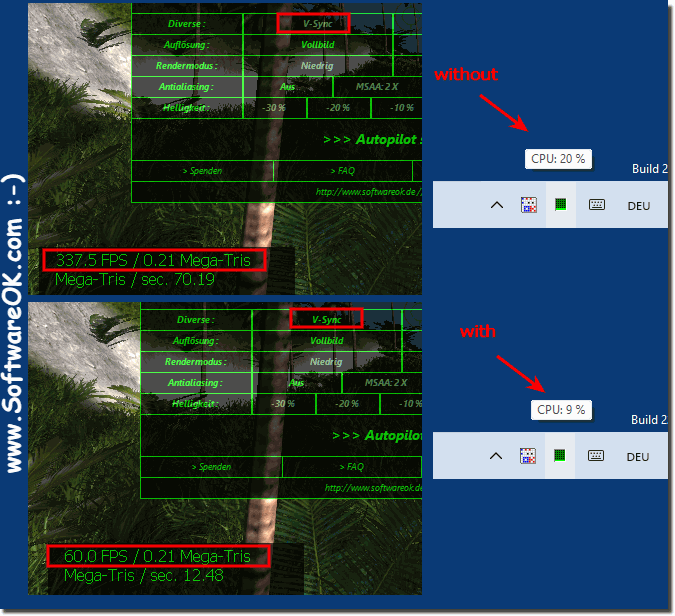 FAQ 8: Updated on: 31 August 2021 18:29