After the various update to eg 1607 the processor does not seem to be down-clocking anymore.


For notebook and Surface Pro or GO it is partly connected to the power supply, the frequency is fixed at maximum GHz, when battery powered, it is pinned to X.XX GHz.

https://answers.microsoft.com/en-us/windows/forum/all/windows-10-maximum-processor-frequency/a3d81af5-25f1-4b31-b7f5-bfa35f3d9923

Back to: ... Microsoft/CpuFrequenz



(Picture-1) CPU frequency in Windows 10 should be variable!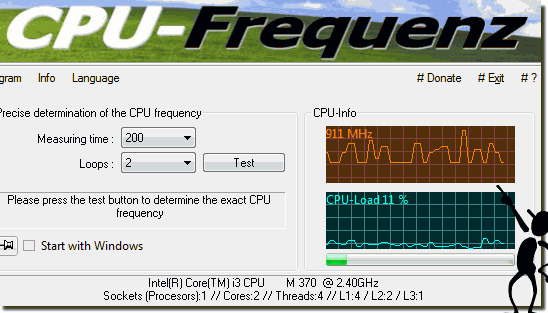 Info:

To find out if your CPU is running at lower clock rates, you can use CpuFrequency freeware. It is a portable tool and can show you the current clock frequency of your computer's CPU. It works for all types of CPU and supports Windows from Windows XX to Windows 10.

The UI displays the percentage of CPU load, graphics with real time and CPU load, and the current CPU clock speed. It also has a precise clock frequency determination that allows you to determine the maximum clock frequency of your CPU.

You can use this simple and fast CPU Determine solution, even on older versions of Microsoft's Windows operating systems, whether it's a Windows desktop, tablet, Surface Pro / Go, or even a server operating system.


FAQ 1: Updated on: 25 July 2021 09:36