It's easy to download and play the 3D game classic Quake II for Window 10, 8.1, .... for free!



The Vulkan version and standard Open-GL: 60 MB
https://github.com/cschied/q2vkpt/releases use 

RTX ray tracing cores of the latest graphics processors from NVIDIA: 208 MB 
https://github.com/kondrak/vkQuake2/ releases 
Attention! Not suitable for every graphics card! 

You can see in the File manager Q-Dir  that it is under 60 GB and also makes a good picture in the software version, you can also do it in full-screen games at Full-HD 1980 x 1050!  



(Image-1) 3D game Quake II for Window 10, 8.1, .... free download!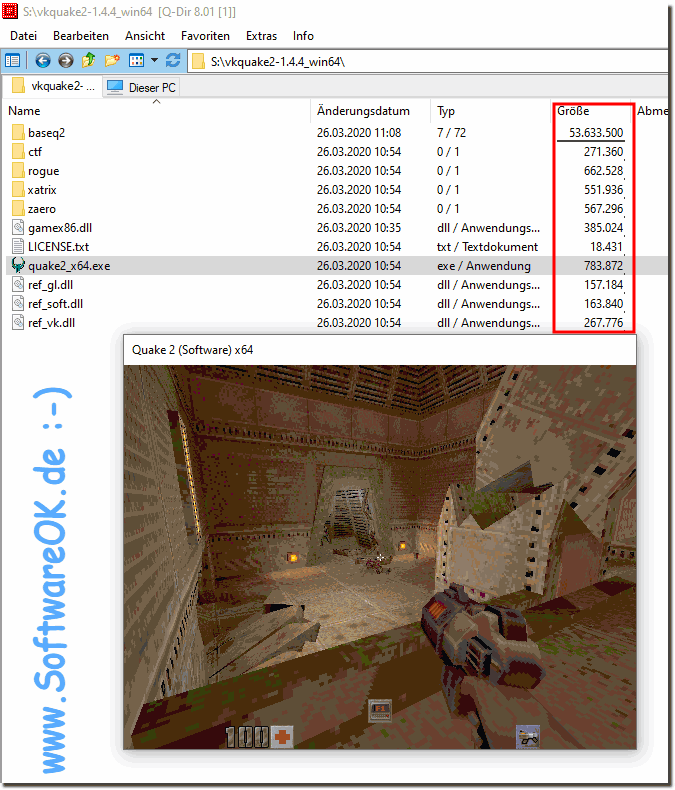 FAQ 19: Updated on: 25 April 2020 09:58